Liverpool fans have taken to Twitter to criticise the owners of Shrewsbury Town for their reported antics towards Reds legend Kenny Dalglish.
This comes after football journalist @DaveOCKOP shared a post on his official Twitter page calling the owners of the League One club "embarrassing" for their alleged actions.
It follows a report in the Daily Mail that revealed that Shrewsbury chairman Roland Wycherley allegedly pretended to knowingly mistake Dalglish as Ian Rush as the pair spoke at the FA Cup clash between their two teams earlier in the season.
Will Liverpool win the FA Cup?
Yes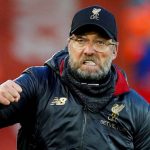 No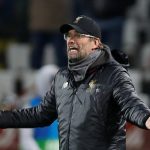 This post then led to a lot of Liverpool fans replying with their disgust at the actions of Wycherley.
Here's a sample of Liverpool fans criticising the Shrewsbury owner:
Embarrassing.https://t.co/uLOrZ3zJLH

— DaveOCKOP (@DaveOCKOP) February 10, 2020
Hope they get relegated

— Kieran (@KieranCahill11) February 10, 2020
Would love it if this was the reason we sent the kids out and Klopp went in his holibobs. Disrespect the legend and we'll show you up lad

— Oh, Geoff again (@TheRealG_Jones) February 10, 2020
Classless,always had a soft spot for them when I worked there but hope they go down now.

— Sam Hammond (@KloppoSaysBoom) February 10, 2020
The initial FA Cup tie where this incident allegedly took place saw Shrewsbury get a draw against Jurgen Klopp's side to set up a replay at Anfield. This match saw the Reds win the game with a team full of youngsters. Now that this reported incident has done the rounds on Twitter, Liverpool fans have stormed to share their criticisms of Wycherley.
What a strange bloke

— Anthony Jessop (@AnthonyJessop1) February 10, 2020
Ridiculous ???????????????

— Joel (@Givemeabreak88) February 10, 2020
That's why they are a tiny club ??

— @LFC2384 6 TIMES. ??????? (@lfc2384) February 10, 2020
What do we think?
If this report is true and the Shrewsbury owner did knowingly and continuously talk to Dalglish like he was Rush, then that is a pretty disrespectful and inappropriate thing to do. It's no wonder why these Liverpool fans have been slamming Wycherley after this incident.