Liverpool fans have flocked to Twitter to respond to claims made by former England manager Steve McClaren on Virgil van Dijk.
This comes after Liverpool fan account @AnfieldWatch shared a post on their Twitter page of a video clip originally posted by Football Daily of McClaren speaking on Sky Sports.
McClaren claimed that Van Dijk would be the only player from the current Liverpool team that would make it into the 1999 treble-winning Manchester United squad.
Which side is better?
1999 United team 2020 Liverpool team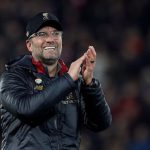 This post then gathered a lot of replies from Liverpool fans who were quick to share their reactions to this claim from McClaren.
Here's a sample of Liverpool fans responding to the post:
Steve McClaren believes Virgil van Dijk is the only current Liverpool player who would make it into Manchester United's 1999 Treble-winning side. ?

— Anfield Watch (@AnfieldWatch) February 13, 2020
I wonder why he's such a poor manager ?

— Michael Kelly (@Michael_Kelly67) February 13, 2020
Steve McClaren gets sacked everywhere he goes for a reason.

— Road to #19 (@OwnHalfAlonso) February 13, 2020
This is why hes a failed manager.

— Kloppista (@captainmajid12) February 13, 2020
The former manager was asked which Liverpool players from this current side would be good enough to play in United's 1999 season. When McClaren claimed that the Dutch defender would be the only player good enough to play in that team, a lot of Liverpool fans took offence that he didn't include any other Reds players.
That's why he's a failure!

— Dave Williams (@Barney9) February 13, 2020
Steve mcclaren is deluded though.

— Adam Alfredsson (@AlfredssonAdam) February 13, 2020
This Prob explains why he is unemployable

— Daniel Cannon (@dannycannon23) February 13, 2020
What do we think?
McClaren's comments were always going to cause a bit of a stir with the Liverpool fans on Twitter when he's basically saying that the 1999 United team are wholly better than this current Liverpool side, bar Van Dijk. As he was just asked a hypothetical question about how good both sides are, it appears that the Liverpool fans have taken McClaren's answer a bit too much to heart.