Liverpool fans have been fuming on Twitter over comments made by Shrewsbury Town manager Sam Ricketts on VAR.
This comes after Liverpool news Twitter account @LivEchoLFC shared a post on their page that included an article from the Liverpool Echo on Ricketts' comments made following his side's 1-0 defeat at Anfield in the FA Cup.
Speaking after the match, Ricketts mentioned the VAR decision that disallowed his team an opening goal in the game, before highlighting a potential handball from Virgil van Dijk in the Reds' match against Wolves in December.
Was Sam Ricketts right to blame VAR for Shrewsbury's defeat to Liverpool?
Yes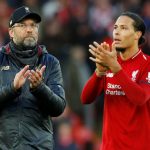 No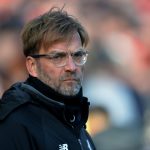 These comments from Ricketts did not go down well with some Liverpool fans, who were not shy in making their feelings known on Twitter.
Here's a sample of Liverpool fans slating Ricketts' comments on VAR:
"I remember one here when Van Dijk handballed on the half-way line and that was okay."

— Liverpool FC News (@LivEchoLFC) February 5, 2020
Know your place ricketts, you had your 2 minutes of fame gloating with big ears and shearer. Back in your box

— D dummy done (@DoneDummy) February 5, 2020
Show him the way to the Bitter & Twisted he will find sympathy in that place

— David ?????? (@dealey73) February 5, 2020
Correct me if I'm wrong here, but I was under the impression that the ball actually has to touch your hand for handball to be given, no?

— Barzini (@Barzini_TLW) February 5, 2020
The League One side fell to a 1-0 defeat in the fourth-round replay at Anfield against a team filled with Liverpool's youth players being coached by Neil Critchley. After the match, when Ricketts was asked about VAR, his answer, which included a potential handball decision against Van Dijk set himself up as a target for criticism from many Liverpool fans.
This guy is just embarrassing himself now

— ThatSportsGuy (@Dan_Ferguson25) February 5, 2020
I remember a Shrewsbury handball in the box in the first leg but he didn't mention that ?

— James Coward (@JCLFC30) February 5, 2020
Get over it lad. Got your replay an got outplayed by a gang of kids! Back to reality you go.?

— foxy81 (@Joe16569459) February 5, 2020
What do we think?
To bring up an issue from a match from weeks ago that was not even given as a handball from Van Dijk does come across as quite bitter. It's obvious that this quote from Ricketts was always going to pick up some reaction from the Liverpool fans who see it as an excuse for losing against them.