Liverpool fans have been responding on Twitter to the latest transfer update from journalist James Pearce.
This comes after Pearce shared a post on his official page replying to another user's question on the club's chances of signing Borussia Dortmund's Jadon Sancho.
Pearce claimed that he would be "very surprised" if the club signed the former Manchester City winger this summer.
The journalist also added that he thinks reported transfer target Timo Werner would be "a cheaper and more likely option" for the Reds.
Who would you prefer to see at Anfield next year?
Jadon Sancho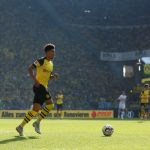 Timo Werner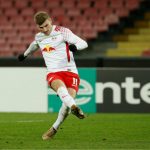 This post then gathered a number of replies from Liverpool fans who were eager to share their thoughts on this latest update.
Here's a sample of Liverpool fans reacting to the post:
I'd be very surprised. Just can't see LFC paying £100m plus for him. Werner a cheaper and more likely option as reported last week.

— James Pearce (@JamesPearceLFC) February 13, 2020
If we make an offer for sancho I'd expect naby to be involved in the deal unfortunately. Plus 1 less for afcon to worry about

— Damian Martin (@weedee78) February 13, 2020
I really don't see anything special about Sancho, Werner would be a class signing.

— neil mclaughlin (@neil791) February 13, 2020
Why should the fee be the determining factor if Klopp wants him????

— John O Sullivan (@Corballyred) February 13, 2020
The Reds have recently been linked with a summer move for both Werner and Sancho. But now that Pearce has shared his thoughts on a possible double transfer deal for the Bundesliga pair, this has paved the way for lots of Liverpool fans to reply with their opinions on the situation.
James @Nike would love to make a great entrance Sancho perfect for us and them. Watch this space!

— Charlie (@MrCharlieGill) February 13, 2020
Thanks mate, weekend ruined!

— Firoz ?? (@CaptainE027) February 13, 2020
I don't want to see Liverpool spending 100M on a single player, we paid 75M for VVD because we needed him, we don't need a 100M attacker, I'll be over the moon for Werner, fair price

— Professor Mashudu Tshifularo (@LangatGodwin_LG) February 13, 2020
Why are we banging our heads trying to figure out what the gaffer and Edwards have in store for the club…they already have their targets and i think the summer transfer targets are already lined up…

— K.Wolffe (@nakoene) February 13, 2020
What do we think?
It seems that Pearce's latest update has caused a bit of a stir with the Liverpool fans, particularly regarding Sancho. The Dortmund winger is currently valued at £108 million according to Transfermarkt after scoring 29 goals and providing 40 assists in 84 appearances for the German side. Whether the Reds will make a move for either Sancho or Werner in the summer transfer window is yet to be seen.