Aston Villa fans on Twitter have been talking about Dean Smith's comments on January signing Danny Drinkwater.
This comes after Villa news account @AVFC_News shared a post on their official Twitter page that included an article from the Birmingham Mail on the Englishman's place in the pecking order of Villa's midfield, in which Smith spoke on the midfielder.
Should Danny Drinkwater start against Southampton?
Yes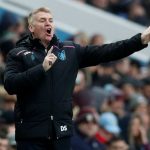 No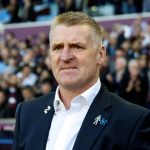 Smith said:
"His fitness is OK, he's working really hard and he's getting to where we want him to be.
"The only way you can work on your fitness is by working hard every day in training, which he does, and play matches, and he's come in and his pass completion stat last week was 91 per cent, and probably the most forward passes in a game as well, so he was a big part of our build-up. Where he's working to get better is without the ball."
This post then gathered a lot of replies from Villa fans who were eager to have their say on Smith's remarks.
Here's what these fans made of them:
Dean Smith lifts lid on constant backing of loan ace Danny Drinkwater #AVFC https://t.co/9rF5GQjApI

— Aston Villa News (@AVFC_News) February 20, 2020
Always backed Smith – but now he's starting to worry me. Anyone can see Drinkwater brings nothing to the team…….Hourihane has a set piece wand, Nakamba breaks up play, and then there's Drinkwater. Come on Deano…..really?

— Spiderman (@CliffRoberts1) February 20, 2020
Smith must be watching a totally different game to me.Drinkwater has offered nothing so far.Slow beyond belief, caught in possession so often.What do I know??

— Chris Keogh (@Christo46281293) February 20, 2020
Surely he cant start him again this weekend. He is a liability.

— Paul B (@pjb412) February 21, 2020
The Englishman signed to the Birmingham club in the recent January transfer window from Chelsea after spending the first half of the season on loan at Burnley (per Transfermarkt). Since becoming a Villa player, Drinkwater has made four appearances for the club, resulting in him averaging a match rating of 5.74 (per WhoScored). These poor performances from Drinkwater have made some Villa fans start to question as to why Smith keeps insisting on starting the 29-year-old.
So Marvelous replaces Drinkwater when he plays poorly or does it only work one way? ????? Drinkwater has been very poor so far. Yes, he might attempt most passes, but there is more to football then passing. without the ball, its like playing with 10 men. #avfc

— Chrsmo (@Chrsmo) February 21, 2020
So Hourihane is 4th choice then (5th when McGinn gets back). Another words he'll rather play someone who's lacking match fitness and offers nothing to the team, over someone who can create/score goals. Wow

— Chun Tsang (?) (@8Tsang) February 21, 2020
Sorry but DS is way off on this one.

— Rory Gilsenan (@rorygils6) February 21, 2020
What do we think?
It's not good that so many Villa fans have been airing their concerns over Drinkwater – they are allowed to do so, but they need to have faith in Smith that he knows what he's doing and is making the decisions based on what's best for the team. However, looking at Drinkwater's match rating average for his performances for Villa so far, it's understandable why these Villa fans have their doubts over him.