Nathan Ferguson's move to Crystal Palace takes a surprising blow as the West Brom youngster has highlighted fitness issues in his medical in London.
According to Dominic Fifield (31st January, 10:00 am via The Athletic's live deadline day transfer feed), Crystal Palace has some fitness concerns over West Brom's Nathan Ferguson, but Fifield has also stated that the London side are contemplating whether to push forward with the deal regardless due to the 19-year-old's clear potential.
Express and Star has stated that the deal could be worth up to £10m should Ferguson join the Eagles, which is a huge sum of money for a Championship side to receive for a 19-year-old.
Will West Brom miss Nathan Ferguson?
So far this season, Ferguson has played 21-matches for Slaven Bilic's side, scoring and assisting both once from the centre-back position.
Letting go of a talented young player could be seen as the Baggies being short-sighted, however, if the fee really does reach anywhere near £10m, that's so much money for a Championship side to work with.
Mislav Orsic could have been signing for the Baggies, but they had their bid of €8m (£6.7m) plus a further €1m (£841,000) add-ons rejected because Dinamo Zagreb wanted a further €1m (£841,000) in add-ons, however, this lets you see what around £10m could get you in this transfer window.
Could the Ferguson sale boost the chances of Orsic joining?
Yes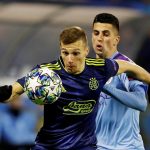 No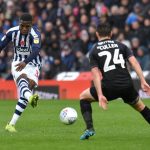 Verdict
With the Orsic deal somewhat failing apart, getting around £10m for Ferguson could massively boost the Baggies chances for re-negotiating a deal with Zagreb, as all they wanted was an extra €1m (£841,000) in add-ons, which West Brom would easily have after the sale of the 19-year-old.