Just a few weeks ago, if you had offered a Sunderland fan an opportunity to finish in a playoff spot at the end of the season, there is a good chance they would have bitten your hand off. After the side drew 0-0 with Bolton on Boxing Day, the club was outside of the top-six and winless in their last nine games in all competitions. But now, after winning four from their last five, and on a seven-game unbeaten streak, there is hope once again.
And while before fans were asking if they had a chance at making the playoffs, they are now asking different questions. This week Roker Report asked fans to 'put their neck on the line' and state whether they thought automatic promotion was a possibility. While there were some fans who were muting their hope and predicting a playoff fight, others were convinced the club would finish in the top two.
Yes top two.we have got a run goin that gives much needed confidence…i have said all along we have best squad in the league and are showing just at the right time

— Darren Leech (@DarrenLeech7) January 20, 2020
I think top 2 is a realistic target, but anything could happen in this league. I do think Rotherham are looking good for 1st though, I'd be more than happy to take 2nd and go up.

— Hutch (@Hutch_LXXXVI) January 20, 2020
Have the platform to but think a clever couple of transfers will make the difference between expecting and hoping to! Hopefully at the minute rather than expecting tbh

— B Chaters (@bazza1804) January 20, 2020
Why not. As we always knew there is nothing to fear in this league. We shouldn't accept anything less that automatic promotion from here.

— Chris (@bennyboy1972) January 20, 2020
Do you think Sunderland will achieve automatic promotion this season?
Yes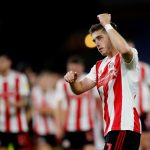 No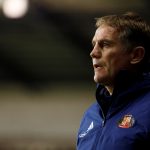 Some fans even think that the Black Cats will go up as champions.
A few weeks ago didn't even think we'd finish top half but going on current form think we'll go up as champions!!#RememberThisTweetInMay #safc #OnOurWay

— Brylcreem Boy (@Brylcream_Boy) January 20, 2020
Hit form at the perfect time to do so. I'll think on our day no one in this league are beating us, I think we will go up as champions & Rotherham close behind in second.

— Tom (@Leech27Tom) January 20, 2020
What do we think?
While the club has only just broken into sixth place, the side are only six points off top spot with a game in hand. There is a real possibility that automatic promotion is on the table. But in order for that to happen, Phil Parkinson must ensure that his team presses forward and keeps their current momentum.