These Sheffield Wednesday fans were fuming with Leeds United defender Ben White's post-match comments.
Ben White was speaking to the Yorkshire Evening Post when saying: "Obviously we did well against Arsenal and we have played like that before against a Championship side but it's not as big because it's not against a big side. We will just keep going." These comments were later relayed to the Sheffield Wednesday fans via Alex Miller on Twitter.
The Owls scored two late goals in the 87th and 93rd minute to beat Leeds 2-0 away from home, which is probably why White called the game "not against a big side", but we are not sure if that actually makes the loss any better, in fact, it could make it even worse.
Here's what the Sheffield Wednesday fans had to say about White's comments on Twitter:
#LUFC centre-half Ben White suggested the Whites failed to raise their game against #SWFC on Saturday partly because the match 'wasn't against a big side'..https://t.co/oENDsirHH1

— Alex Miller (@AlexMiller91) January 13, 2020
What a disrespectful way to describe a fellow professional. Expect nothing more from that club

— Geoff SWFC (@GeoffSWFC) January 13, 2020
Promotion contending sides raise their game every game. Tis why leeds have failed for last 2 seasons. They dropped points they should be winning. You turn up against west Brom and you turn up against Luton or you fail.

— Dave Wawaw (@WawawDave) January 13, 2020
Take the 'size' of both teams out of it – if he (and his team mates) can't raise their game enough for a match that means so much to their fans, being a local derby, he / they need to take a look at themselves instead of throwing out comments like this!

— Ryan Maxwell (@RyanSwfc) January 13, 2020
#swfc pic.twitter.com/jc6MXJJg5V

— ??????????????? (@OwlsmediaCentre) January 13, 2020
Was Ben White's comments disrespectful?
Yes No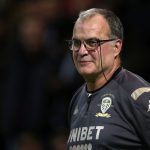 White also called Atdhe Nuhiu a "big lump" after the 30-year-old has brought on in the 69th minute against Leeds.
These Sheffield Wednesday fans are clearly angry with White's comments, which is no surprise given the rivalry between the two sides.
What a truly horrible Club they are

— Adam Brown (@alb_8_) January 13, 2020
It's all a bit cringe isn't it.. let's not worry ourselves with their pathetic attempts at justifying been beaten. Let's just wait and see what happens.

— Matthew Gibb (@Mattygibb) January 13, 2020
What Do We Think?
It's hard to tell if any of White's comments were made with spiteful intent, however, they are at least petty and shouldn't have publicly been made.
Losing 2-0 after having 66.9% possession isn't a good look for Marcelo Bielsa's Leeds, so you can see why the players would try to save face after such a defeat.