Rangers have been on an extended break for a few weeks now. The last time the club played, they won the Old Firm 2-1 with goals from Ryan Kent and Alfredo Morelos. Celebrations were a controversial topic after the match, with Kent's finger gun celebration causing rival fans to riot. They did not think it was appropriate.
But Rangers fans have stood firmly behind the celebration and the player. When a fan posted a video of the celebration, adding gunshot graphics to the footage, the fans thought it was brilliant.
They think that it will cause the Celtic supporters to go crazy. They cannot imagine what it must be like to be so offended at something so small.
That's quality…out of the top drawer

— Alfredo Escobar Loyal (@paulholst) January 9, 2020
Take the flashes away from his fingers before one of the unwashed complain he had a real gun

— W.A.T.P (@sherbetdab66) January 8, 2020
Fantastic content watched 3-4 times may stop for a coffee and watch some more. excellent

— John Lloyd (@weejohnny1872) January 8, 2020
Can you imagine being one of them! Must be horrible!! Love the flashes coming out of the fingers, nice touch #55 #timplosion #HandGestures

— GregMcgill (@Gregmcg29) January 9, 2020
Do you think rival fans have are right to question the celebration?
Yes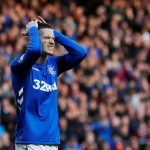 No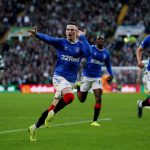 Other supporters pointed out that the build-up to the goal was the best part. They think the passing was brilliant.
Passing them to death , beautiful

— Sergio Georgino (@StoneNu) January 8, 2020
Proper football great goal

— CoatbridgePirateeeeeeeeeee (@CoatbridgPirate) January 8, 2020
What do we think?
These fans are clearly not too bothered by Kent's celebration. They think it was all a bit of fun. Perhaps if Celtic fans are so concerned with the celebrations, they should get on their team's defence to stop conceding goals against Rangers.