One of the latest rumours indicates that Marcelo Bielsa wants to bring Connor Goldson to Leeds United.
The English centre-back has played in 36 games this season for Gerrard, scoring four goals and recording one assist. Of those appearances, 19 have been in the league, while 17 have been in cup competitions. It is safe to say that Goldson is a constant in his manager's lineup.
When Rangers Culture posted this news on Twitter, fans admitted that letting the move happen would be a bad idea. They don't think they can afford to let the Englishman leave at this point of the season. Not when there is so much on the line going into the season's second half. A few other fans reckon that a move to Leeds United would be a massive step down for Goldson.
Wrong time to sell. Rangers need to double their valuation of all first team and fringe players.

— SuperDooker (@SuperDooker) January 16, 2020
Not this transfer window.

If we have a chance of winning the league we keep all our automatic first choice players.

Goldson overtime is replaceable but not now.

— Amato86 (@Amato861) January 16, 2020
Connor is better than Leeds utd. He is a main stay for us and unless he wants a change then I'd hope he stays with us.

— BANTER DECADE – NOW OVER (@banter_years) January 17, 2020
No chance. And anyway, why would he want to leave Rangers to go to a tiny insignificant team like Leeds?

— Ian.i.am (@welsh1975) January 16, 2020
Do Rangers need to keep Connor Goldson to win 55?
Yes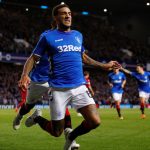 No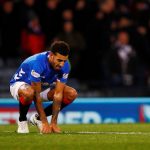 Other fans joke that, just because you are interested in something doesn't mean you have a chance of getting it.
I'm interested in Denise Van Outen, doesn't mean I'm going to get her, in fact I'd go as far as to say it ain't gonnae happen!

— j (@jim72855) January 16, 2020
I'm intrested in Jennifer Aniston doesn't mean it's going to happen

— Michael MacDonald (@watp_mick_1872) January 16, 2020
What do we think?
Gerrard has clearly put a lot of faith in Goldson this season, as the appearance statistics above prove. It would be a big loss to the manager if the club did decide to let Goldson leave. The player is valued at £2.93 million, according to transfermarkt.co.uk. If he is to leave Rangers, the club will be asking for a much higher fee than that considering he was brought into the club for £3.06 million in July 2018.