Rangers fans were left bitterly disappointed after their side dropped three crucial points against Hearts at the weekend. A win would have kept them two points behind their first-placed rivals with a game in hand. That would have put them in the driving seat, assuming that game in hand was won. Alas, the loss puts them five points back with a game in hand instead (Sky Sports).
Luckily for Rangers fans, there is still a Scottish Premiership Old Firm to play this season, meaning, if they win that game they can make up the points difference needed. Twitter account @4ladshadadream asked fans whether they thought there was still hope to be had in their league title pursuit this season. Many fans seemed optimistic that they could pull it off, but recognise that a lot of work still has to be done.
Steve Davis called it after the OF that there will still be plenty rwists and turns, this won't be the last we drop points this year but Celtic will drop some too. Keep pushing on, of we can get into the split with a chance then itl be very close ??

— Marty (@Marty3007) January 27, 2020
We seem to drop points at crucial times , it's same old story. I've not chucked the towel yet but it's really frustrating that we can't keep them under pressure.

— Chic Allan (@chic_allan) January 27, 2020
If we win every game between now & the end of the season we will win the league. I am confident we can. We have the manager & team who can deliver it.

— ..and Smith must score (@SmithScore) January 27, 2020
Certainly not time to panic but we need better players in. A physical front man and a midfielder who can create and shoot from distance

— Stewart Gray (@Grasy1690) January 27, 2020
Have you lost hope for this year's title charge?
Not yet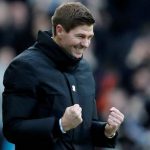 Sadly yes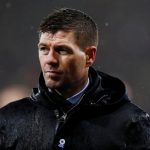 Other fans are not so confident in their team's players. They have seen them slip up too many times this season. One thinks the Scottish Cup is the goal they should be aspiring to achieve.
It's over. How anyone can trust this team to capitalise on any mistake Celtic make, if they make any that is. Masters of our own downfall.

— ? (@C1872__) January 27, 2020
If they can't kick on from the parkhead result then I fear the worst.

— ~~54Ncounting (@54unbroken54) January 27, 2020
What do we think?
There is still plenty of time for the Gers to pull this title race back. There are just inches between them and the top, with Celtic having every opportunity to slip up themselves. An Old Firm win could be the difference-maker.