In the midst of a crazy transfer deadline day, Rangers manager Steven Gerrard sat down with the media ahead of the club's match against Aberdeen on Sunday. In the press conference, Gerrard provided an injury update. He claimed that both Alfredo Morelos and James Tavernier were available for selection, as well as Greg Stewart.
It was only two weeks ago when reports suggested that Tavernier would be sidelined for up to three weeks. Rangers fans compared their captain to both Wolverine and Superman, with both superheroes possessing superhuman regenerative healing powers. They are thrilled to see him back, despite admitting Matt Polster has done well since coming in.
James tavernier is basically wolverine

— BaldyBarisicLoyal? (@BaldyBarisicFC) January 31, 2020
Tav is Superman.

— John C (@johnnyargos) January 31, 2020
Yes tav is back

— davie m (@masied81) January 31, 2020
just gets better

— Hannah Firman (@hannahfirman_30) January 31, 2020
Brilliant news

— Every other Saturday (@CF3Loyal) January 31, 2020
— Cammy (@CShaw72_) January 31, 2020
— Borna Barassist (@bornabarassist) January 31, 2020
Great news. Polster has done well since he came in but Tav is vital to the way Rangers play. A huge threat going forward. Glad Stewart is back and good news on Jack.

— PeterJWhalen (@PeterJWhalen7) January 31, 2020
Is James Tavernier going to feature against Aberdeen?
Yes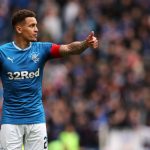 No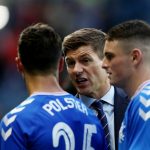 One fan thinks that, while Tavernier is available for selection, he won't start.
Can't see Tav starting, at best he'll get a place on the bench IMO. Good news all the same.

— Screebs69 (@screebs69) January 31, 2020
What do we think?
Tavernier has been hugely important to Gerrard this season, assisting 12 goals in 35 appearances for the side. There is no wonder why the Gers faithful are excited to see him back, even if he isn't quite ready to start yet.