Last week, Sunderland announced the signing of Kyle Lafferty (Sunderland). The striker has been brought in to help score goals and drag the Black Cats out of the EFL League One. If he can, it will prove to be a massive signing from Phil Parkinson. The player has had two previous spells at Rangers in the past (transfermarkt.co.uk).
After the signing, the Daily Record posted a tweet from the player's first interview with the club, claiming that the player measured Rangers and Sunderland equally. Upon reading this headline, many Rangers fans were perturbed. They don't think Sunderland are anywhere near as big as the Gers.
Players say this all the time. He knows fine well what he's saying and he knows it's not true. Glasgow Rangers and Glasgow Celtic are bigger than these teams down south, only reason they are better is because of money.

— S??t??e??v??e??n??G?? ?? (@Gxllaxy16) January 14, 2020
Ye still hurting at the rejection Laff?

— BlueZulu (@riomxela) January 14, 2020
nothings bigger than the most successful team in world football

— Casey Todd-Gray (@caseytoddgray1) January 13, 2020
Aye, it was a hard decision for our Stevie right enough!

"Mmmh, managing Sunderland. Managing Glasgow Rangers. Who should I choose?"

— Dave (@DavidHe32055169) January 13, 2020
Are Rangers bigger than any team below England's top flight?
Yes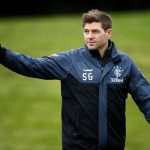 No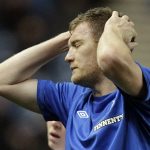 Other fans pointed out that tweet's headline took the player's quote completely out of context.
He didn't say that though did He?

— . (@Beesh24240265) January 13, 2020
"Rangers is probably one of the biggest clubs in the world and Sunderland is right up there as well"
Far from what the headline claimed!

— colin forsythe (@rf_Cman) January 13, 2020
What do we think?
Both clubs are big in their own right. But these Rangers fans have every reason to show pride in their club's size. At the end of the day, Lafferty is at Sunderland Football Club, while Rangers are challenging for the league title (Sky Sports).