These Leeds United fans discuss Newcastle United striker Dwight Gayle's latest injury update from Steve Bruce.
According to Chronicle Live, Steve Bruce has stated that Gayle is expected to be out injured for between four to six weeks, after limping off against Wolves. Journalist Graham Smyth relayed Steve Bruce's comments to these Peacocks fans.
Interestingly, Leeds were reported to have asked about the Englishman earlier on this month.
The forward has played nine times in the Premier League for Newcastle this season, failing to score but managing to register one assist in these outings.
Here are some of the comments from the Leeds fans on Twitter:
Dwight Gayle out for four to six weeks with a hamstring injury, says Steve Bruce. What a time to be injured, when clubs were taking a look.

Someone could still gamble. But it's hardly ideal.

— Graham Smyth (@GrahamSmyth) January 17, 2020
4 to 6 weeks is nothing. Still could play a pivotal role for the last 15 to 20 games

— Andy Foster (@andyfuk01) January 17, 2020
5m permanent is worth a gamble with an injury.

— Jake Riley (@JakeyRiley) January 17, 2020
Still better than what we've got

— Craig. (@bandforgood) January 17, 2020
That's got Leeds written all over it. Our perfect signing.

— angsta (@angstas) January 17, 2020
well worth getting! but no ambition as usual !

— PHIL BROWN (@PHMB7) January 17, 2020
Dodged a bullet there. Just our luck to have signed him!!

— Fran Tollerson (@FranTollerson) January 17, 2020
Do you want Leeds United to sign Dwight Gayle?
Yes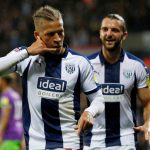 No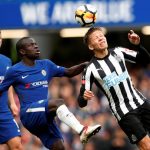 What Do We Think?
We feel due to the length of time Gayle will be injured for and the amount of time he'll need to get fit again, Leeds should definitely avoid this deal and hopefully move on to the next target, if they have one of course.