A lot of Leeds United fans have targeted Jack Clarke after the 19-year-old completed a move to QPR for the rest of the season.  
Clarke was at Leeds for the first half of the season, but Tottenham recalled him after only 19 minutes of league action.  
Should Leeds have kept Clarke?
Yes, could have made an impact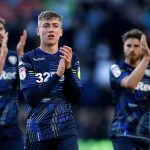 No, he wasn't playing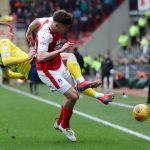 The 19-year-old joined Spurs in the summer but was then loaned back to the Whites; however, he could not get in ahead of Jack Harrison or Helder Costa and Tottenham have sent him out on loan to the Rs.  
This move, though, has not gone down well with these Leeds fans who have ripped into him.  
Clarke's comments stink of self-importance. For a lad his age to be hyped up so much I can understand why his ego's through the roof, but his sly digs at Bielsa and Leeds' support are disrespectful.#LUFC

— LUFC Lewis (@LewisDeighton17) January 16, 2020
Clarke has had 3 decent games in his life, we've got 10 million for it. Nothing to get wound up over. He will go down the same path as many of our big headed youngsters in the past. I don't rate him at all and think Spurs are mental.

— Darryl Weldon-Jones (@Dig84gler) January 17, 2020
Struck me that his comments echoed a certain tweet put out by Harte a few seasons ago. Kids nothing more than a puppet.

— Rich Gibson (@GibricMOT) January 16, 2020
I'm the bloke who chucked a wobbly when I saw the voting for young player of the year last season. Clarke comfortably beat Jack H. Ridiculous. So ye, he obviously believed the hype too. Started 3 league games, subbed at HT in two of em

— Keep fighting ? ? (@sam51h) January 16, 2020
Ah he's gone now had a decent season couldn't get back into the first team cause he didn't put the same performance in… 10 million better off I see it..

— Carla ??? (@carla_lufc88) January 17, 2020
You've basically just highlighted why he is no longer here, £10 million pounds of business looks better everyday

— DemonswithRyu ? (@DemonswithR) January 16, 2020
More I hear Jack Clarke speak the more I think good riddance. Complete arrogance & self importance. Be nice to play under an English manager well you could play under, Hockaday, Warnock or Steve Evans. Not Bielsa fault you didn't get in the Leeds team. Maybe it's your attitude

— Kirsty Stanley (@1982Stanners) January 16, 2020
Deluded!

— Tony Goodwin (@TonyGoo51910248) January 16, 2020
What do we think?  
Clarke, who is valued at £5.4m by Transfermarkt, was obviously frustrated with his lack of game time this season and this move to Loftus Road will give him a chance to show what he can do.  
The York-born winger burst onto the scene last season and scored a crucial goal for Leeds in a 3-2 win over Aston Villa.  
However, this season Clarke has barely featured and Spurs will be hoping he can kick on with Mark Warburton's team.