With the team sitting dangerously close to the relegation zone right now, Charlton Athletic fans will be hoping for a positive start to 2020. They are still five points clear of 22nd place Wigan Athletic, but would ideally like to extend that gap to a more comfortable number (Sky Sports).
This week it was announced that the club had been purchased by East Street Investments. The purchase should have a huge impact on the club's dealings in the January transfer window.
"It was vital for the long-term health of Charlton Athletic that this deal was completed at the very start of the January transfer window," said Roland Duchatelet, Charlton Athletic's former owner. "It allows the new owners to commit resources to the football side in order to bring in new players who will help secure the club's position in the Championship." (Charlton Athletic).
When the news broke, Charlton Athletic fans were thrilled. They see this as a turning point for the club. The transfer window just became much more exciting to them.
Fantastic news – thank you – hopefully Lee and Johnny won't have to keep using sticky plasters to put a team together. Survive this season has to be the priority and take hope for future seasons. Money in the division is ridiculous – COYR's

— platty (@platty82639487) January 2, 2020
Best news ever! Now just need 3 points tonight at Swansea. Looking forward to the game even more now!

— Lisa Redgrave (@charlton_angel) January 2, 2020
Hopefully now in January we can sign some decent players in order to try and avoid the dreaded drop back down to league one

— Ryan01 (@ryanminton941) January 2, 2020
New decade. New owners. New ambitions. I've never been prouder to be a fan of this incredible club

— Max Brill (@Firebrill) January 2, 2020
Thank goodness. Fingers crossed for productive deals in the transfer window

— Vanessa King (@VanessaKingFSA) January 3, 2020
Do you think Charlton Athletic could make a Premier League bid next season?
Yes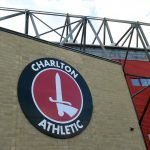 No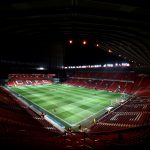 Another fan already has aspirations of his team reaching the Premier League.
Amazing news!!! I'm delighted. Hopefully short term this gives the boys a lift for tonight's game. Mid term let's get Bows & Co. signed up and the players in to ensure survival. Long term let's build towards the EPL. C'mon you Reds

— smaclennan (@Maccn5) January 2, 2020
What do we think?
If Charlton Athletic are able to recruit the right players, they will have no problem staying in the Championship this season. If they manage to do that, they may even be ambitious enough to make a charge for Premier League promotion next season.