Some Celtic fans are making it clear that they want the club to sign Tottenham midfielder Victor Wanyama in the ongoing January transfer window.
Hoops boss Neil Lennon has already made it clear that while he is interested in bringing the Kenyan to Parkhead, the club will find it very tough to afford his wages. Lennon said Wanyama is in his 'thoughts' but has doubts about whether the club can sign him.
Celtic fans: Do you want Wanyama to return?
He is exactly what we need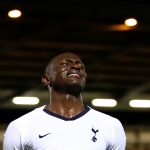 He's too much to ask for!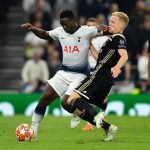 A Hoops Twitter handle with the name 'Paul the Tim' relayed the article on social media and it got many Celtic fans talking. Some Hoops fans say that the club should sign Wanyama.
https://t.co/qSbuiTer5q lenny putting pressure on board? Basically saying sorro is a punt instead of getting vic

— Paul the tim (@paulthetim) January 19, 2020
We need an enforcer in midfield.VW can be that https://t.co/j9H6Lc6jxx v the huns showed up our midfield as being too lightweight.All good ball players but light nonetheless.Huns bullied us and won.2nd half of season is massive for the Hoops.Just hope we don't bottle it.

— The Anthean (@anthean_the) January 19, 2020
If the Sevco match didn't show we were lightweight then nothing will,break the bank get him in and get this title over the line.

— frank gallagher (@frankgallaghe18) January 19, 2020
Lennon won't put pressure on the board at any point-it's why he's in the job in the first place

— Andy (@FatherStack1) January 19, 2020
Please make this happen, break the bank

— David Hynes (@hynesy1888) January 19, 2020
Lennon would probably still stick with Brown and McGregor even if Wanyama came in

— Darryl Smith (@DarrylS68856384) January 19, 2020
But we can afford lawwell.

— davie mac (@daviemac79) January 19, 2020
Wanyama, who is now valued at £10.8 million (as per Transfermarkt), left Celtic in the summer of 2013 for a fee of £12.5million, before leaving the Saints to join Tottenham in the summer of 2016 for a fee of £11million to play under Mauricio Pochettino.
His first season at Spurs was, perhaps, the best one in the 2016-17 season. That season, Wanyama made 47 appearances in all competitions for the club and also scored a total of five goals, racking up one assist. He played a role in helping the club finish second in the Premier League that season.
But this season, Wanyama has played only four games in all competitions so far. Only two of them have come in the Premier League, with the player starting only one game so far. It came in the club's League Cup game against Colchester.
What do we think?
Wanyama's injury record isn't promising. The Kenyan has missed 47 games due to injury since the start of the 2016-17 season and it makes no sense for Celtic to go for an injury-prone player who might demand might wages.