Some Celtic fans have been slamming the club over a lack of action taken over Kris Boyd's comments on Leigh Griffiths.
Reports suggest that the Hoops have made contact with Sky Sports to complain about Boyd, who had criticised Griffiths after the striker was involved in the club's 3-1 win over Kilmarnock in the Premiership on Wednesday.
Is the club gutless to not ask for Boyd's sacking?
They're a clueless bunch!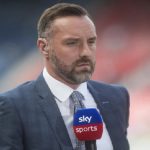 They're doing their bit!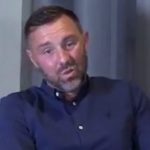 And many Celtic fans have been making it clear that Boyd should be removed from Sky Sports. A Hoops-related fan-page called RhebelRhebel posted about it on Twitter recently. And it got many fans talking and giving their opinion about it.
Any apology from @SkySports or Kris Boyd yet?

Has @Celticfc or the @ScottishFA taken them to task yet?

— RhebelRhebel (@RhebelRhebel) January 23, 2020
No they're just trying to get Griffiths a ban for the tape throwing,showed ex ref dermot Gallagher the Clip of it,and when he said there's nothing in it they quickly dropped it and went to the adverts

— greenhillsbhoy (@Paulmullen4) January 23, 2020
Celtic…? Ha ha! You must be joking. We won't hear a peep about it off the board.

— Gastro Celtic (@Gastro_Celtic) January 23, 2020
Celtic board say nothing unless its condeming our own support

— Brian Traynor (@BrianTraynor19) January 23, 2020
Never going to happen

— Jim Kerr (@JimKerr23) January 23, 2020
More chance of the latter…. Yup they are that spineless.

— Teesbeesandcees (@Teesbeesandcees) January 23, 2020
Silence is deafening

— Blair McMillan (@blairMc67) January 23, 2020
@CelticFC do or say something ? No chance. Spineless and gutless.

— David O'Brien (@ValladolidBhoy) January 23, 2020
So far this season, Griffiths has made 20 appearances in all competitions. He has found the back of the net five times, with two of them coming in the previous two games. He had also scored in the club's Scottish Cup game against Partick Thistle recently.
Early on in the season, Griffiths had sustained a hamstring injury that had ruled him out for 15 games in total. His last start in the Premiership before the one against the Killies had come early in the season against Motherwell.
Last season, Griffiths had made 20 appearances in all competitions for the club. He scored six goals for them but took a break from the game in the second half of the campaign because of some mental health issues.
What do we think?
Celtic fans can possibly expect something to happen since the reports do say that a complaint has been lodged. It might prove that the club's board isn't as bad as they think it is.