Supporters of Wolverhampton Wanderers were left gutted following the latest update on the prospective transfer of Hwang Hee-chan.
According to Tim Nash, the Old Gold may have to wait to get their man until the summer as Red Bull Salzburg have no interest in selling in January (via Talking Wolves), which had supporters devastated.
Indeed, Wolves have been linked with Hee-Chan, but it now appears as if they'll have to wait.
#Wolves pursuit of Red Bull Salzburg forward Hwang Hee-Chan looks set to be on hold until the summer: https://t.co/k8Sillh8zW

— Tim Nash (@TimNash_1) January 8, 2020
This is what annoys me with wolves. I love the club to bits but why be so frugal when you have money! We are one of the wealthiest clubs in the league yet want a try before but option every time. You have to pay with MONEY? the season could end badly if the team isnt improved

— Dan wolf (@dankol91) January 8, 2020
seriously frustrating. make them an offer they can't refuse and get ya man .

— Matt (@molineux4eva) January 8, 2020
Wish Nuno was head of transfers instead of the current clowns, we've had months to prepare, should have already signed players by now, like Liverpool have, we're 1/4 through the window and we're still 'searching'

— Kie Dowles (@KieDowles) January 8, 2020
Will Wolverhampton Wanderers be able to sign Hwang Hee-chan this transfer window?
Yes, for enough money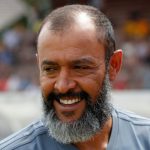 No, they won't sell sadly The Austrian club's South Korean forward has become hot property over the course of this season, having bagged nine goals and 14 assists in 22 games this term (per Transfermarkt).
With the Old Gold's current striker, Patrick Cutrone, linked with a move away from Molineux recently, despite talks breaking down with Fiorentina (per Daily Mail), fans were desperate for Hee-chan.
And we are reportedly happy to let Cutrone go before a replacement is found (Tim's other article) even though it is 'proving difficult in the current market'. The same difficult market of the last 12 months which we all know about right?

Farcical.

— Truewolf /\_/\ (@TRU3_WOLF) January 8, 2020
Nuno will be gone in the summer, if we don't meet his ambitions

— Daniel Hughes (@DanielSparkrite) January 8, 2020
Marvellous opportunity to push the top 4-6 which we may not get again, how could they possibly waste it, especially when additions could help win us the Europa League which brings with it Champions League football.

— WolvesFirst (@WolvesFirst) January 8, 2020
No surprise there. We will do virtually nothing this window.

— EzzaWolf (@ezzalodge) January 8, 2020
What do we think?
Having sold two of their other talented attackers in Erling Haaland and Takumi Minamino to Borussia Dortmund and Liverpool respectively this transfer window (per Transfermarkt), they will be keen to keep Hee-chan.
While the departures will have boosted their transfer kitty, the Austrian club will likely want to keep some stability in the front line, which casts the move in doubt.