Supporters of Wolverhampton Wanderers have shown their delight with the signing of Justin Hubner from Dutch outfit FC Den Bosch.
According to Brabants Dagblad, the Old Gold secured the services of the 16-year-old who is one of the 'biggest talents' in the Keuken Kampioen Divisie club's academy (via Talking Wolves), which had fans delighted.
Wolves have signed 16-year-old centre back Justin Hubner from FC Den Bosch.

The Dutch centre-back is considered the 'greatest talent of the Bossche youth academy.' [source: Brabants Dagblad]#WWFC #TalkingWolves pic.twitter.com/3Zzx73yEUh

— Talking Wolves (@TalkingWolves) January 13, 2020
I know people desperate for first team signings but still good to be improving the u23s and u18s. Welcome Justin

— ballywolves (@ballywolves1) January 13, 2020
Nuno building for the future never had it before

— Geoffrey Lloyd (@GeoffreyLloyd8) January 13, 2020
Yessssss that's what we wanted

— Sh!v (@SmartLikeAShiv) January 13, 2020
Are you happy that Wolves continue to invest in the youth team?
Yes, bodes well for the future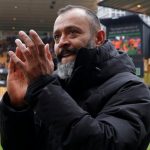 No, we need first-team players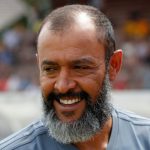 While there is little known about the Dutch centre-back, he had trained within the first-team set-up of his previous club on occasion (as per Brabants Dagblad).
With the clear intent from the Old Gold that they are happy to invest in the academy sides (as per Birmingham Mail), fans were pleased with the young incoming.
What an addition

— Jake ? ? (@JakeEXE09) January 13, 2020
Incredible business ?

— Kie Dowles (@KieDowles) January 13, 2020
One fan even called him the next Virgil Van Dijk, which is a huge statement to make, but perhaps the fact that he is also Dutch is where the fan got the comparison from.
Next VVD

— cal (@calwwfc_) January 13, 2020
I like this, why not take a punt.

— EnglishPen87 (@EnglishPen87) January 13, 2020
What do we think?
As mentioned, there is little known about Hubner, and while some fans may not be over the moon that no first-team players have been signed as of yet, investing in youth is no bad thing.
If the 16-year-old has the talent that the Dutch article suggests (as per Brabants Dagsblad), then the signing could be a very shrewd move from the Molineux club.