Spurs fans were less than impressed with Tanguy Ndombele after Jose Mourinho's comments on the Frenchman after the 1-0 loss at Southampton on New Year's Day. 
Ndombele was forced off with an injury in the first half to continue the doubt surrounding the 23-year-old's fitness, with two games in quick succession seemingly too much for the midfielder to handle. Following the game, Mourinho discussed the French international, saying: "He is always injured. you are full of hope. One game he is in and then he is injured. It is a concern." (via Jonathan Veal).
Spurs signed Ndombele from Lyon in the summer for a club-record fee, but the talented midfielder is yet to establish himself as a first-team regular at the North London club; having made just 14 starts so far this season. Various minor injuries and a lack of fitness have prevented the 23-year-old from proving himself in the Premier League, although a strong performance against Norwich left many Spurs fans hoping he was set for a run in the team before another set back against Ralph Hasenhüttl's side.
Was Mourinho right to criticise Ndombele?
Yes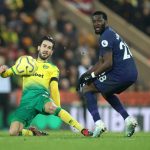 No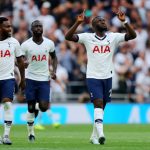 Reaction from Spurs fans to Mourinho's comments on Ndombele can be seen in the tweets below.
Jose, just saying what every Spurs fan thinks, especially the ones that have travelled and paid big money to watch him otter it. Just sell him.

— Geoff Humphrey (@grhumphrey) January 1, 2020
That's not good to hear

— SpursyUSA (@SpursyUSA1) January 1, 2020
It's very true though. Ndombele is v soft.

— Rob Weston (@RobTheWeston) January 1, 2020
Good. Absolute joke

— Rickest Morty (@RicksMorty1337) January 1, 2020
How did we sign a guy with such issues for so much money…surely someone's not done their homework

— Harley Hicks (@SwimWithHarley) January 1, 2020
That's not piling in. That's fact and it is concerning

— JD (@JDTHFC) January 1, 2020

These Spurs fans are clearly frustrated with the Ndombele issue and feel that Mourinho is right to be annoyed with the Frenchman.
What do we think?
Ndombele is quickly running out of chances for Spurs as his fitness is clearly not up to scratch. It seems baffling that Spurs were willing to break their transfer record on a player who, whilst immensely talented, does not have the fitness to play in consecutive games. Mourinho is ruthless and if the 23-year-old doesn't fix this issue fast, the Portuguese manager may well force him out.