Spurs fans were treated to an old video of former manager Mauricio Pochettino discussing Spurs' Champions League run to the Champions League final, with wins against Manchester City and Ajax included.
When asked to share a Champions League moment you'll never forget by the Champions League Twitter page, LastWordonSpurs posted the video of Pochettino discussing the second leg against Manchester City. The game saw Pep Guardiola's side denied a last-minute winner by VAR, with the game finishing 4-3, which sent the North London club through to the semi-finals on away goals; after they won the first leg 1-0.
The Argentinian manager then goes on to talk about the second leg against Ajax, where Spurs once again defied the odds, with Lucas Moura's hat-trick helping them to an incredible 3-2 victory which saw them reach the Champions League final. Both games showed an incredible fight and passion, as well as the out pour of emotion from Pochettino after the final whistle.
Which game was better?
Ajax 2-3 Spurs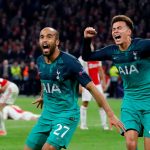 Manchester City 4-3 Spurs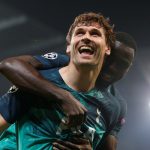 Reaction from Spurs fans to the video of Pochettino can be seen in the tweets below.
Love the man and really miss him. Clears as anything to see now that he wasn't the problem

— SWSPURS (@swspurs) January 16, 2020
Got to Moura winner vs Ajax and had to stop – nothing against Jose at all, but I'd give almost anything to have MoPo back. Jose's proving you can only do so much with the current squad, MoPo would've bled for us Never wanted him gone

— Matt Sweet (@bubba_sweet) January 16, 2020
Oh no, I'm crying again Poch

— Lizzi (@lizzi_watson) January 16, 2020
difficult to watch

— Toni mason (@tonimason2502) January 16, 2020
can't cope. Actual heartbreak tbh

— Carly (@c4rlybear) January 16, 2020
Miss him, the football we played, the team spirit and the all round decent man that he is.

— Katie (@Kwal1972) January 17, 2020
Miss you Poch you are amazing wish you every bit of luck for the future

— Callum Cracknell (@Cracknel3Callum) January 16, 2020
I miss him

— David Jones (@davidjones1965) January 16, 2020
These Spurs fans clearly enjoyed the video of Pochettino, with many of them commenting how much they missed the 47-year-old being in charge.
What do we think?
The second legs against Manchester City and Ajax will surely go down in Spurs' history as some of the most exciting games and Pochettino will always be remembered for helping to create those moments. It will be interesting to see if the North London club can create similar moments in this year's competition, with the knockout games against RB Leipzig rapidly approaching.