Noel Whelan has been speaking about a potential deal that could see a sensational return to Tottenham Hotspur for Gareth Bale.
The Welsh international left north London for Real Madrid in 2013 but having helped Los Blancos to no fewer than four European Cups, the 30-year-old has grown unhappy at the Bernabeu.
Interestingly, Spurs have been linked with the Gareth Bale and have reportedly been in talks over a possible deal (via Sunday Express).
Speaking exclusively to Football Insider, the former Leeds United forward is concerned as to whether the cost of bringing Bale back to the Premier League would represent too significant of a risk.
Whelan said: "Would it be a good move for Tottenham right now? I don't know – it's a lot of money to spend on someone who's at the back end of their career. That's the problem. It's a risk.
Would you like to see the club re-buy Gareth Bale?
Yes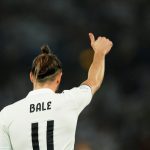 No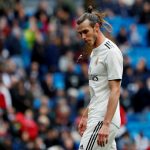 "I'm always very sceptical about players going back to clubs they've been at before.
"There's been rumblings about this one going on for a long time – should he come back, do you want him? Look, he's a great talent, no doubt about that, and I'm sure he would add some quality, but it's just whether you can emulate what you've done before you left Tottenham when you come back. It's a lot of pressure on him.
"I know Real Madrid want him out the door because it's been no secret for years that they've been trying to get rid of him. But if he's going to come back anywhere, I'm sure he'd love to come back to Tottenham."
TIF Tactics – A club legend, but can he still be an asset in 2020?
Bale scored 56 goals in 203 appearances for Spurs and in that time provided his team-mates with an incredible 58 assists. When Bale left the Premier League he arguably went up another level, almost doubling his output in terms of goals. To date, he's scored an incredible 105 goals in 246 appearances for the La Liga giants.
There's been an evident breakdown in the relationship between the Welshman and the Real Madrid faithful but the Spanish giants are unwilling to let the player leave in a cut-price deal. His contract still has until June 2022 to run and therefore unless there's a sizeable bid for his services on the table, it's unlikely Bale will be on the move before then.
Tottenham haven't traditionally been willing or able – depending on your viewpoint – to pay mega money for the game's biggest stars and given they already sold the Welshman once, it's difficult to envisage them making such a huge investment in a player who's best days are more than likely behind him.