It has been an incredible return to the Premier League for Sheffield United fans. The club has impressed neutral supporters with their brilliant style of football under Chris Wilder. But while their back end of 2019 has been impressive, it would have been impossible without an equally as impressive start to the calendar year, when the club earned promotion to the league in the first place.
In celebration of the year, Sheffield United posted a montage of every goal they scored during 2019. Fans loved looking back at their glorious moments. One fan even suggested that they should have scored even more goals if VAR hadn't messed up.
Wonderful stuff, probably the best year ever to be a Blade – love these boys so much

— Lisa (@LisaAtTheLane1) December 30, 2019
Amazing year, loved it, beautiful football

— Sean Cosgrove (@SeanCosgrove88) December 30, 2019
What a wonderful video. Definitively an incredible 2019!

— Akhnati (@AkhnatiLC) December 30, 2019
Ruthless

— Katie Hetherington (@Katietatie7) December 30, 2019
Would've have been a few more there If VAR didn't screw us over

— James (@Sufc_Jam3s) December 30, 2019
Will Sheffield United finish fifth in the league at the end of the season?
Yes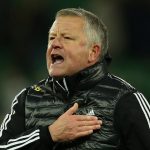 No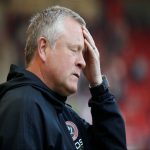 One supporter thinks the club has a real shot at finishing fifth in the league and achieving a Europa League spot.
Chris Wilder and his men are an absolutely brilliant combo!! They're like a well oiled machine working in sync!! Let's hope we get that 5th spot for EUROPE!! Well done boys, FANTASTIC!!

— Jeztheblade (@jezzerpark) December 31, 2019

What do we think?
Regardless of whether Wilder and his side can finish in fifth or not, it has already been an incredible season for the side. Should they continue on a similar path, it would be the ultimate achievement.