Mark Douglas has stated that he can't see Josef Martinez joining Newcastle United from Atalanta United in the MLS.
When Mark Douglas was asked by a Newcastle United fan what the chances of signing Josef Martinez were, Douglas issued him with some upsetting news, stating that he can't see the move for the striker happening (Mark Douglas on Twitter).
Cannot see that one

— Mark Douglas (@MsiDouglas) January 24, 2020
Interestingly, the Magpies has been linked with the attacker in recent times.
Asked whether Newcastle are interested in Martinez, Lee Ryder responded: "Steve Nickson has definitely scouted him and they are monitoring."
Martinez is currently valued by Transfermarkt at £15.75m, which wouldn't be a crazy amount of money for the Magpies to spend, should his actual transfer fee be around that figure.
Who is Josef Martinez?
Josef Martinez is one of those players that you're told is decent but have never actually seen before, the 26-year-old started his footballing career in Colombia before getting a move to Swiss giants BSC Young Boys in January 2012 (Transfermarkt).
However, Martinez struggled at that level, scoring three times in 38 appearances for Young Boys' senior side. Which instantly rings alarm bells if you're a Newcastle United fan, as the Swiss league should really be a stepping stone to greater things, not a place you would expect a talented young player to struggle. Things then took a turn for the worst when the Swiss giants sold him on the cheap to Torino for just £2.70m in July 2014 (Transfermarkt).
Italy proved to be a little less brutal for the 26-year-old, but Martinez still didn't impress anybody in Torino, scoring just 13 goals in 76 matches for the Italian side. Torino had seen enough, so decided to make a bold move and loaned the Venezuelan international out to Atalanta in the MLS, a league that surely even Martinez is bound to succeed in (Transfermarkt).
Bound to succeed you say? Well, it seems the 26-year-old certainly found his level, scoring a whopping 88 goals in 100 appearances for Atalanta who bought him for £4.05m in March 2017 and is still his current club to this day.
Would you like Josef Martinez to join Newcastle United?
Yes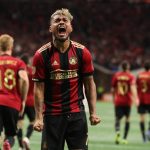 No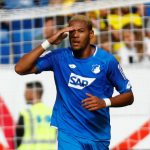 What does this tell us about Josef Martinez? 
It seems whenever Martinez is thrown into a "competitive" league, the 26-year-old struggles to make any real or consistent impact. This means that we feel Newcastle United should stay well away from the Venezuelan international, as it seems like Martinez is destined to be an expensive Premier League flop should he ever get a move to the league.