A lot of Newcastle United fans are not happy that their official online club store were seemingly selling Manchester United shorts.
Is it a surprise that Ashley has done this?
Yes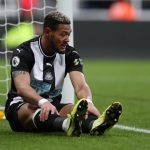 No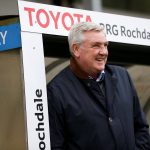 Football writer Ketch revealed this on Twitter, and it has caused outrage amongst many Toon fans.
?https://t.co/j2cUaPvDzx pic.twitter.com/sQE26veRU9

— Ketch ????? (@ketchell) January 8, 2020
I'm not even shocked by this to be honest. What I do find shocking is people continuing to line his pockets, either through the turnstiles or through merchandise from this website, when he's pulling stunts like this. The bloke clearly knows he can do what he wants.

— Micky Williams (@MickyW1982) January 8, 2020
He'll sell anything football related on the site if he thinks it'll line his pockets with money. I don't think you'll find any other Premier League team shop that has other teams' kit in it. Sell the club and give the #ToonArmy our dreams back now. #NUFC #MagpieForever

— Heidi Wolff (@oilergirl2) January 9, 2020
So tinpot.

Can you imagine the outrage if Liverpool club shop had Man Utd gear on it. But we'll just accept it like everything else.

— Dell ?? 13-3 (@agbnufc) January 8, 2020
Getting ridiculous this, has the huge decline in the standard of merchandise/club shop been mentioned by @nufctrust?

— Squashy™ (@SquashyNUFC) January 8, 2020
Shocking scenes @NUFC this should never be allowed to happen. Very disappointed in the club ?

— David Green (@GreenGeordie9) January 8, 2020
Sportsdirect fc mate . Dont be so shocked.

— Al (@alrobonufc) January 8, 2020
What a farce

— Dean McClorey (@dean_156) January 9, 2020
What do we think?
This is Mike Ashley using Newcastle as a vehicle to sell stuff that he also sells in Sports Direct.
A pair of Manchester United shorts should not be on Newcastle's official website, and the reaction is understandable from a lot of Magpies fans.
The Toon are a big club with a great history and a proud fanbase, and they are right to be annoyed with Ashley for attempting to sell Manchester United merchandise on their club's website.
Indeed, it does not appear as though the club have noticed as they are still being listed here at the time of writing (9th January 2020) and it is not the first time the club's merchandise has come under fierce criticism in recent times.
This follows another farce with a 2020 desk calendar sold by Newcastle as official merchandise that has pictures of Ayoze Perez, Salomon Rondon, and Kenedy in it.
All of whom are no longer at the club and therefore, should not be in a calendar for 2020.