These Liverpool fans were disappointed after Paul Joyce stated that Minamino is likely to be the only bit of January business. 
The tweet stated that Takumi Minamino will "likely" be the only bit of January business Jurgen Klopp's side do this window. This must be slightly disappointing for most fans, as nobody likes to have a boring transfer window. However, with Liverpool currently top of the Premier League, maybe the Anfield based club feel they don't need to add anybody else into their squad.
This news was relayed to Liverpool fans via LFC Transfer Room on Twitter, but the original source is from The Times.
Here's what the Merseyside club fans had to say about the disappointing January window news:
Takumi Minamino is likely to be the only January signing for Liverpool, with Joël Matip, Dejan Lovren, Fabinho, Alex Oxlade-Chamberlain & Xherdan Shaqiri all set to return to fitness over the coming weeks. [@_pauljoyce] pic.twitter.com/q2M2083IL3

— LFC Transfer Room (@LFCTransferRoom) January 2, 2020
Honestly, I don't understand. Last year we lost the PL because we had no defensive depth on our team. Same story again.

— Ibrahim Sharafay (@sharafay_leo) January 2, 2020
— ?™ (@LfcJaden) January 2, 2020
Buendia won't be bad
That's not a big ask

— the offeror (@x_chthonian) January 2, 2020
One or two back up players would be great.

— Gravity(@GravityLace) January 2, 2020
Will Liverpool sign anyone in January?
Yes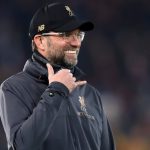 No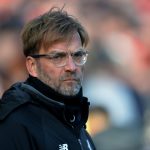 Maybe the Liverpool board and Klopp are going with the "if it ain't broken" method, as this side is already currently 10 points above Leicester even before playing Sheffield United on Thursday night.
https://t.co/lFLdxcz7AS pic.twitter.com/mS4usUg28I

— ? (@nkmsz_) January 2, 2020
We need a backup fullback man, milner ain't it https://t.co/KjxeA1sxP1

— Ali (@alissxnnn) January 2, 2020

What Do We Think?
It's not like Liverpool need to sign anyone desperately, but we do think it would be good to have some backup for Andrew Robertson, with the left-back already playing a whopping 1637 minutes of Premier League football, so the Scotsman could likely do with a rest.
This isn't the worst bit of news a Liverpool fan could hear, but it might just mean they're going to be in for a pretty boring January.