These Liverpool fans are raving over the injury boost for Fabinho and Joel Matip ahead of the Manchester United clash.
Jurgen Klopp has stated that Joel Matip and Fabinho will likely be in the squad for when Liverpool take on Manchester United on Sunday. The German confirmed that the pair trained normally yesterday and the day before.
However, Dejan Lovern will train fully from Monday. The update was relayed to these fans via Liverpool FC on Twitter. These Liverpool fans were thrilled that Matip and Fabinho look to be returning for such a big match on Sunday.
Here are some of the comments from the Liverpool fans on Twitter:
.@_fabinhotavares and Joel Matip are on course to be available for our clash with @ManUtd on Sunday.

— Liverpool FC (@LFC) January 17, 2020
— Jack hickey gray (@J_HickeyG) January 17, 2020
I'm excited

— Ntshavheni ( YNWA ) (@iamntshavhi) January 17, 2020
You think you can't be happier and there's news like that! ?

— ????? ?? (@MENeryPeres) January 17, 2020
— thomas (@SambaFirmino) January 17, 2020
LET'S DO THIS REDS ???

— ? (@lfcxtn) January 17, 2020
United getting humiliated then

— ??? (@its_me_axad) January 17, 2020
You love to see it pic.twitter.com/T97rDsx0SI

— Usman Ali ???? (@Messiah_Boxing) January 17, 2020
In the last six meetings between Liverpool and Manchester United, neither side has ever been dominant with three draws in the last six matches. So this is likely going to be a very close match.
Get in!!

— ————— (@farouk606) January 17, 2020
Let the Show take place!!!??

— Geoff Unbearable (@Geoff_Unbearabl) January 17, 2020
Will both Fabinho and Joel Matip start against United?
Yes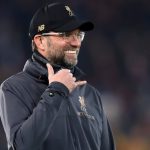 No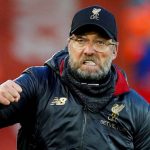 What Do We Think?
With Joel Matip averaging a Whoscored rating of 7.52/10 and Fabinho averaging 7.06/10, you can see why these Liverpool fans were so happy to have them coming back. It also goes to show how much of a boost both men returning really is.