November was a fruitless month for Phil Parkinson and Sunderland. The team only picked up one win in that time playing eight matches in total. They were also knocked out of both the FA Cup and the EFL Trophy (WhoScored.com).
The club posted their fixture list for the month ahead including games against Gillingham, Blackpool, Bolton and Doncaster. Fans of the Black Cats weren't confident at all, with many insisting that they expected to pick up zero points.
Probably be 4 losses

— ethan bailes (@EthanBailes123) December 1, 2019
0 points from 12 coming up

— hannah (@brownh1989) December 1, 2019
Need 4 wins but under Parkinson and the way there playing it will be 4 ls

— Liam Brown (@browny996) December 1, 2019
Oh let's see nest fixtures
Lost
Lost
Lost
Lost

— lee ferdinando (@dumboVI) December 1, 2019
Wont win 1 game with this manger he has to go its a joke this is in a Job and them to muppets are laughing at us all with they pockets full. Off cash

— Chris (@Chrisb197777) December 1, 2019
Do you think Sunderland will go winless in December?
Yes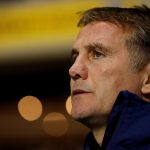 No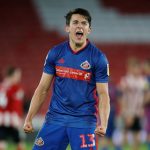 Some fans think that there is an off chance that Sunderland could nick a draw against Bolton, but another suggests their Boxing Day won't be that great.
Might nick a draw against bolton

— (@Christianfors23) December 1, 2019
One point then

— Robert Grimwood (@RobCGrimwood) December 1, 2019
Cannot wait to spend Boxing Day seeing us lose 1-0 to Bolton.

— Peter Hewett (@WestSussexSAFC) December 1, 2019
What do we think?
It says a lot about how far Sunderland have fallen that they are predicting losses four games in advance. Parkinson has a lot of work to do if he wants to change the fan's faith in him now. Four wins in December, however, would probably be a good start.