These Leeds United fans have been discussing the barely seen Adam Forshaw after the 28-year-old was once again missing.
Forshaw joined Leeds from Middlesbrough in January 2018 for a sizeable fee of £4.59m, however, so far this Championship season, the 28-year-old has only made seven appearances and was last played in the 1-0 loss to Charlton in September; leaving some of the Peacocks' fans frustrated with his lack of game time, making his transfer just feel like a waste of money.
Here's what the Leeds United fans had to say about Forshaw:
with regards to subs, the one area which Bielsa can't really change is the centre of midfield. Really needs Forshaw back to give the option of fresh legs in there.

— Phil Hay (@PhilHay_) December 14, 2019
Mareswell retire Forshaw for how much game time hes had and yet I really rate him when he actually plays. Just a shame hes so injury prone

— sophiewelsh (@sophiewelsh17) December 14, 2019
Sure Forshaw was only out for a week

— Paul Walker (@PaulWalker95) December 14, 2019
Bielsa likes a small squad, so this is always likely to happen. Forshaw seems a bit too injury prone to be a small squad player.

— Paul Brobbel Kennedy (@PBKennedy) December 14, 2019
With a small squad can't afford to have players like Forshaw and Cooper that are injury prone without having replacements the midfield needed freshening up today and apart from u23s we had nobody January coming so let's not make same errors as last season

— Stephen Fitzpatrick (@stephenfitzpa15) December 14, 2019
Foreshaw has only played 42 games for us since joining in 2018 and tbh 39 of them were shit you ask me he is a very average player #lufc stealing a decent wage bit like Barry Douglas

— Fomo (@FomoLeeds) December 14, 2019
Would you like to see Adam Forshaw get sold in January?
Yes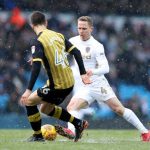 No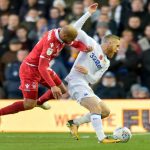 Forshaw has hardly been amazing in the Championship this season as the 28-year-old has just one assist in the league and no goals, which appears to have led some fans calling for Marcelo Bielsa to add some new faces to the squad in January.
Really need to get someone better…

— George (@thehumanorange) December 14, 2019
Or …. and it's an irrational idea I know, but how about strengthening the midfield in January #lufc

— yorkielad (@leedsio) December 14, 2019
What Do We Think?
The biggest problem with moving Forshaw on is his current value, with Transfermarkt valuing the 28-year-old at £4.5m, we can't see any teams paying anywhere near that amount for a player who's struggling to stay fit. It seems Leeds will either have to use Forshaw as a squad player or wait for his form to rise and then sell him.