These Leeds United fans have reacted to Stuart Dallas' comments about Fulham's penalty decision.
The Northern Irishman was quoted as saying: "I don't know what the referee has seen really." A view that appears to have been shared by those that follow the Elland Road outfit as many of the Whites' fans were in total agreement with the 28-year-old.
Dallas played the full 90 minutes in Leeds' 2-1 away loss to Fulham; a result that has left many Peacocks fans feeling cheated, with them completely disagreeing with the referee's penalty decision as it handed Fulham the lead inside the opening seven minutes.
Here's what the fans had to say about Dallas' comments:
" I don't know what the referee has seen really"

Stuart Dallas gives his thoughts to @apopey following the 2-1 defeat away at Fulham. #lufc

https://t.co/sdjVvNPRqH pic.twitter.com/aJdJSUlZBZ

— BBC West Yorkshire Sport (@WYSdaily) December 21, 2019
The ref saw fulham players crying foul & so gave it.
EFL refs are utterly useless.

— Andy Leatham (@leedswhiterose) December 22, 2019
He's seen a massive wedge of cash from the EFL in a brown envelope at the back of the plumbing in the officials dressing room. Thats what the ref has seen.#lufc #MOT

— Marc F (@billywigwam13) December 21, 2019
So far I make that 6 points that a ref has cost up potentially if you go back to the Millwall game gave a pen for nothing sent a player off we lost then we get to Fulham again ref costs us with a soft pen

— stephen (@banditsteve123) December 22, 2019
A mouse farts with more force than White used on the Fulham player.

— Dave Devonport (@DMDev54) December 21, 2019
Nobody will ever convince me that #lufc aren't the victims of corruption.

— Mark Henry (@MarkHen68596541) December 21, 2019
Was the penalty decision justified?
Yes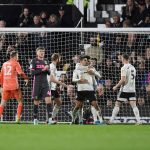 No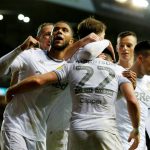 Dallas, who is valued at £1.8 million (Transfermarkt), has already played a staggering 2058 minutes in the Championship so far this season, scoring and assisting only once in 22 matches. However, it's the Northern Irishman's versatility that gains his minutes, with the 28-year-old playing in eight different positions for club and country this campaign.
A brown envelope from @EFL?

— LufcHutchy (@LufcHutchy) December 21, 2019
He's seen a player throwing himself in the floor. But hasn't seen that said player was backing into White looking for it.

— Jo Bedford (@El_Loco_JoJo) December 21, 2019

What Do We Think?
Decisions come and go in the Championship; sometimes they work in your favour and in other matches they steal three points from you. What's important for Leeds United now is that they bounce back from this result, as losing back-to-back games could undo all the great work they've done up until now.
Leeds still have the best defensive record in the league, which shows that they normally wouldn't concede twice in one game, however, these circumstances were a little different, given it was a penalty that opened the scoring. There is still no reason to panic if you're a Whites fan; just make sure your side stays focused in January and promotion should follow.