A lot of Leeds United fans have responded to The Square Ball's tweet about how Leeds United will kill them after the Whites ended 2019 with a mad match at St Andrew's against Birmingham City that ended 5-4 to Leeds.
Leeds went 2-0 up but were pegged back to 2-2 before the 62nd minute, and from there, the match descended into chaos as both sides just forgot how to defend.
Was this the best match of the season?
Yes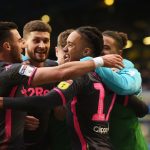 No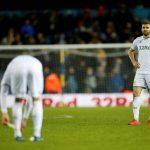 Leeds thought they had won the match in the 84th minute when Stuart Dallas guided an effort into the top corner. (1:50)
Birmingham, though, were level within two minutes as Lukas Jutkiewicz grabbed his second of the afternoon from a Jeremie Bela cross. (2:00)
Leeds, however, would not be denied, and they scored a 95th-minute winner when Luke Ayling's cross was put into his own net by Wes Harding. (2:11)
The whole match was utter carnage, and it scared many Leeds fans.
Dead. They've done it. https://t.co/zuVqTKyP3q

— The Square Ball (@TheSquareBall) December 29, 2019
I'm at about 260bpm heart rate, sitting in a chair

— IsThatConfirmed (@IsThatConfirmed) December 29, 2019
My final living act was to like your tweet …

— tony quinn (@tonyquinnn5) December 29, 2019
Pass me the defibrillator

— Rob (@swann007) December 29, 2019
I know heart attack

— Smallfry19 (@Smallfry191) December 29, 2019
What a way to go…

— Jacqueline Hunt (@jjhunt61) December 29, 2019
Can't take it anymore

— Tony_CatalystPT (@TonyOak) December 29, 2019
Coming back like. pic.twitter.com/5FhjonQK2K

— Tony D. (@tonypdickinson) December 29, 2019
What do we think?
Leeds' defence in recent weeks has fallen away, and they conceded four goals to a struggling side.
At least three of the goals were preventable, and though the Whites are top of the table, they must find a way to regain that defensive solidarity that they had at the beginning of the season.
This was a mad match, and it was brilliant entertainment for any neutrals watching, but many Whites supporters could not believe what was happening.