A lot of Leeds United fans are mocking Hull City after they claimed that Patrick Bamford deliberately ran into the Tigers' goalkeeper George Long – before Ezgjan Alioski slotted in the Whites' second goal.
Footage from behind the goal has revealed that Bamford was not aware of where Long was and, therefore, could not have run into him on purpose.
Should Lichaj apologise to Bamford?
Yes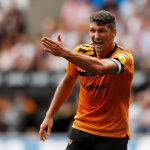 No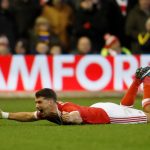 This has led to many Leeds fans mocking Long for his overreaction.
This is a public service announcement for the residents of Humberside. This is your goalkeeper being felled in the most brutal way by a sickening blow to the head. 2-0. Cheers! #HCAFC #LUFC https://t.co/yKcxdFEyCH

— The Square Ball (@TheSquareBall) December 11, 2019
Amazed he managed to carry on after breaking his neck. Made Bert Trautmann's injury look like a tiny sprain.

— Keith Allan (@ke1thallan) December 11, 2019
Shocking scenes. Thinking of him and family during this time! pic.twitter.com/ZuFNKX6tZj

— Rob Williams (@RobWill08410813) December 11, 2019
Hope he pulls through, his family must be very worried ?

— gary hall (@garyhall19) December 11, 2019
— Paul Herbert (@1973LeedsUnited) December 11, 2019
I'm unsure how he survived

— simon rawlings (@simonrawlings5) December 11, 2019
Quite frankly I think bamford should be the subject of a police investigation for mopping the keepers forehead in the most brutal way .. bloody thug you are Patrick.

— rogue63 (@rogue635) December 12, 2019
Other Whites supporters, though, are annoyed that Hull's captain Eric Lichaj has not apologised to Bamford for publicly ridiculing him.
Still no apology from the Hull captain and manager for their accusations, pathetic people!

— Glyn Gillard (@GillardGlyn) December 12, 2019
What do we think?
Immediately after the match, Lichaj told the press that he felt Long was hurt deliberately by Bamford and that he could not believe a fellow professional would do that to another.
Luckily for Bamford, though, the footage from behind the goal shows that the 26-year-old striker barely even touched Long and the minimal contact was accidental.
This has led to some rather harsh jokes aimed at Hull's goalkeeper from some Leeds fans.
Lichaj, however, should publicly apologise to Bamford – as what he said was based on no evidence, and the footage actually shows that there was barely any contact and that the whole incident was accidental.