Leeds fans were fuming to hear the claims of Hull City players and staff following their 2-0 defeat at Elland Road on Tuesday night. 
Hull right-back Eric Lichaj suggested in his post-match interview that Leeds striker Patrick Bamford deliberately collided with away goalkeeper George Long in the build-up to Leeds' second goal of the evening. Bamford hit the post with his original effort and continued his run, which unfortunately saw him collide with the Hull goalkeeper; who was left on the ground as Ezgjan Alioski turned the rebound into an empty net.
The win sees Leeds move back to the top of the Championship after a seventh successive win, but there is still some anger from fans after the post-match comments from some of the Hull staff. Marcelo Bielsa's side struggled to find a way past the Tigers in the first half but two goals late in the second period ensured they would once again leave Elland Road with all three points.
Was Bamford at fault for the Long injury?
Yes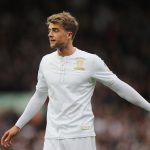 No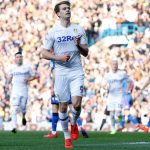 Reaction from Leeds fans to the Hull city comments and Bamford incident can be seen in the tweets below.
Embarrassing Tin pot club

— BiteYerLegs (@biteyourlegs) December 11, 2019
Bamford carries on his run in straight line whilst looking to left. Long gets up at the last second and moves his head to his right into bamfords path. How is he supposed to move out of the way. deliberate by Long to stop Bamford getting to the ball. Penalty if it doesn't go in

— Mick Knowles (@knowles_mick) December 11, 2019
@EricLichaj better check your comments as potentially actionable and libellous. Accusing a professional footballer of intentially injuring a player especially a head injury is very serious.

— Joe Gresty (@joe_gresty) December 11, 2019
Poor from Hull that. Bitter ill judged and ill informed. Is Lichaj not bringing the game into disrepute? #lufc

— SJB (@SJB_upnorth) December 11, 2019
Pretty unprofessional and definitely embarrassing from both McCann and Lichaj.

— CMCM (@cmcm52irfc) December 11, 2019
Hopefully Lichaj reviews the video and apologises. Keeper is the only one that changes direction, moving across Bamford as he gets up. No question that he knocks him but Bamford isn't even looking at keeper

— Aaaccccc Ccc (@AaacccccCcc) December 11, 2019
Bamford just keeps moving forward looking at the ball and the keeper actually gets up from the initial dive and moves his head into Bamfords hip.. it's the keeper who is at fault.

These are disgraceful comments from Hull.

— Smalesy (@shez_dictates) December 11, 2019

These Leeds fans were clearly fuming with the comments made by Lichaj and feel as if Bamford did nothing wrong.
What do we think?
Video replays seem to suggest that Long moves his head towards Bamford rather than the other way round and as several Leeds fans suggest, you would suspect that Hull City would not have complained so much if they had won the game.