West Ham United fans were very amused when the rumours about the club trying to sell Roberto Jimenez hit Twitter.
The rumour's source is Football Insider, with the article stating: "West Ham will listen to offers for Roberto Jimenez in January after a dreadful series of performances."
Jimenez being moved on was not the funny part, it was the fact the Hammers believe they will be able to receive offers for the Spaniard that the fans found so funny.
Manuel Pellegrini has given the go ahead for West Ham to sell Roberto in the January transfer window.

[Source: Football Insider] pic.twitter.com/J3J87p6wPw

— West Ham News (@whufc_news) December 3, 2019
I bet West Ham can't give him away , lol

— Peter Crowe (@petercrowe511) December 3, 2019
Watch out for the stampede of agents after Roberto 'The Lynx'.

— Michael harris (@Michael38721199) December 3, 2019
Be lucky to give mr Bean away

— Thomas Dorney (@DorneyThomas) December 3, 2019
— Jim Sawyer (@JimSawy62245775) December 3, 2019
Sell ?? Seriously what is he worth!!

— Andy Silvester (@Andysilve1) December 3, 2019
Good riddance, should never have let Adrián go.

— Jason Williams (@red23dotme) December 3, 2019
Sell? Give him away for free!!!

—  Oscar Wartiainen  (@OscarVartiainen) December 3, 2019
Is Roberto Jimenez the worst West Ham keeper ever?
Yes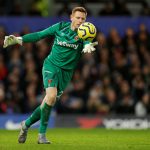 No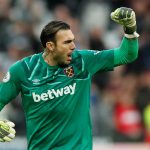 With the 33-year-old averaging a WhoScored rating of just 6.52/10, you can see why many Hammers fans are happy to see the back of Jimenez.
Who's going to buy him?

— wyattap (@apwyatt) December 3, 2019
Sell

— dean hodges (@ludowhufc) December 3, 2019
Coming to a boot sale near you!

— Mark Boundy (@markboundy) December 3, 2019

What Do We Think?
West Ham could be the last big club that Jimenez plays for, with the Spaniard rarely having a good game. How much they will be able to get for the struggling 33-year-old is unknown, but we can't imagine it'll be much to add to the January budget. Indeed, with David Martin excelling against Chelsea and Lukasz Fabianski potentially closing in on a return from injury, the veteran's playing time at the London Stadium may already be over.