Spurs fans were extremely frustrated with Christian Eriksen after the midfielder came on against Manchester United on Wednesday night but had very little effect.
The Danish international has found himself on the substitutes' bench in recent games after he made it clear to new boss Jose Mourinho that he still intends to leave the club. However, Mourinho has still opted to trust the £90 million rated man from the bench and did so again against his old club, but Eriksen was unable to have any real impact on the game; earning a disappointing 6.11 rating.
The 27-year-old could leave Spurs on a free transfer in the summer when his current contract expires and will be free to negotiate with clubs abroad on a pre-contract deal in January. Eriksen has been very disappointing throughout the season and his contract situation certainly hasn't helped him become a hit with the fans.
Should Christian Eriksen be dropped from the Spurs squad?
Yes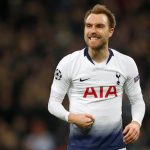 No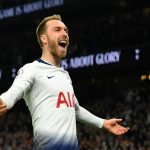 Reaction from Spurs fans to Eriksen's performance against United can be seen in the tweets below.
He does, but give him 30 mins and not Eriksen. Give him a chance to improve. He had 8 mins last night. He passed and moved, wanted to get on the ball. compared to Eriksen who put one cross in and just strolled about. You can't rely on someone who ain't interested

— Glenn ShelfSide (@glenn_spurs) December 5, 2019
Eriksen looks as if he's playing to not get hurt to ruin any contract he's signed/ is intending to sign. Don't want him near the pitch.

— Ryan Walls (@ryanwalls51) December 5, 2019
So eriksen is leaving yet comes on before Lo Celso each time ?

— Charlie Lloyd Thomas (@CharlieLloydT) December 4, 2019
Pochettino was ruined for bringing on eriksen….not seeing it now when Jose brings him on

— Char (@Charpercy84) December 4, 2019
I really cannot comprehend the neglect of playing time Ndombele and Lo Celso are getting. Ndombele leagues ahead of Sissoko and Eriksen clearly not interested. So frustrating man.

— ? (@G0Spurs) December 4, 2019
Can someone please, put an arm around Jose, and tell him to let Eriksen rot in the reserves. That man has NO passion for the badge and shirt we all love so much #THFC #COYS #MUNTOT

— Matt Smith (@fattymattysmith) December 4, 2019
Get eriksen out aswell. He has forsaken the club

— jungle cub (@_______David_) December 4, 2019

These Spurs fans were clearly not happy with Eriksen's attitude and performance against Manchester United and want to see him leave the club as soon as possible.
What do we think?
Eriksen looks completely disinterested but Mourinho has a catch 22 situation of either not playing Eriksen and losing him on a free or playing Eriksen and potentially getting a fee for him in January. The majority of Spurs' squad were poor against United however, so the 27-year-old cannot be entirely blamed for their defeat but he will need to up his game if he wants to continue getting game time under Mourinho.