Spurs fans were frustrated with manager Jose Mourinho after he opted to bring on 'contract rebel' Christian Eriksen ahead of Giovani Lo Celso in the defeat to Manchester United. 
Spurs were 2-1 down at Old Trafford when Mourinho, who was returning to the club for the first time since being sacked last year, opted to bring on the wantaway man. The 27-year-old, who joined Spurs from Ajax in 2013, revealed he wanted to leave the club over the summer but now looks set to leave on a free transfer at the end of the season when his contract expires.
There had been some hope amongst fans that the new manager would be able to convince Eriksen to sign a new deal but the Danish international reportedly turned down a contract offer from the club last week. It was a surprise, therefore, to see him enter the fray at Old Trafford when Mourinho had the likes of Lo Celso still on the bench.
Was Mourinho right to bring on Eriksen ahead of Lo Celso?
Yes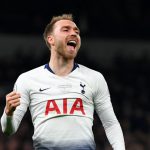 No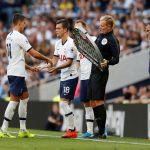 Reaction from Spurs fans to Mourinho's decision to play Eriksen can be seen in the tweets below.
One fan even suggested that Daniel Levy has told him to play the attacking midfielder, which could be down to the fact that Spurs need to get him playing well in order to potentially attract clubs to put in an offer for him in January before his contract runs out at the end of the season.
Levy has told Jose to play him in the hope they will get a fee in Jan. no other possible explanation.

— Amit Patel (@amitsense) December 4, 2019
That is a clueless performance, against an average mid table team.
Mourinho has done himself no favours there.

— Kris Mills (@mills_kris) December 4, 2019
Absolutely disgraceful.

— Matthew Nolan (@NolanMatthew83) December 4, 2019
The truth is that, Mourinho was the one who killed the game with his tactics.

— akubzzy jr (@AkubzzyJ) December 4, 2019
What I don't get Rick is that the player is adamant he won't re-sign for Tottenham, so why is he being given game time ?

Is it Jose's way of tempting him into staying ?

Now we gave a player like Le Celso, who should be the future of Tottenham being made to feel he wants out…

— Ledley is my Hero (@spursNutN17) December 4, 2019
Mourinho masterclass … No tactics ! No attacks ! No clue ! Sat there for 94min confused United are terrible really really bad, just goes to show how far we need to go to be good again ..

Ndombele and Lo Celso should be our CM … it's that simple

— Cos1882 (@CNK82) December 4, 2019
Spurs fans were clearly not impressed by Mourinho's decision with many hoping that he drops Eriksen from the squad completely.
What do we think?
It is understandable that Mourinho wanted to turn to a player of Eriksen's quality to try and help his midfield control the game better, but it is strange that he continues to play despite making it clear that he no longer wants to be at the club. As several fans suggest, perhaps Mourinho is simply trying to raise his market value in the hope that they can sell the 27-year-old in January rather than losing him on a free.