Spurs fans were full of praise for chairman Daniel Levy on Twitter this week after it was revealed that Mauricio Pochettino would be forced to repay his £12.5 million compensation fee should the former Spurs boss take another job in the Premier League this season. 
According to the Daily Express (via RickySacks), the 47-year-old, who was sacked by Spurs in November, would have to repay the significant compensation fee to Spurs in the event that he takes another job in the English top division. This is presumably done in the hope that it will discourage Pochettino from taking jobs with any of Spurs' Champions League rivals and already seems to be a masterstroke considering Spurs' North London rivals Arsenal sacked Unai Emery last week.
During his time at Tottenham, Pochettino was regularly linked with a move to Manchester United and with the Red Devils struggling in the league, Levy was clearly hoping that the hefty fee might stop Pochettino from joining them should current manager Ole Gunnar Solskjaer be sacked.
Will Pochettino join another Premier League club this season?
Yes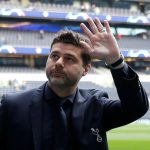 No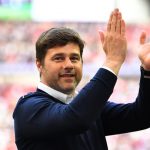 Reaction from Spurs fans to the update on Pochettino can be seen in the tweets below.
Bald genius

— Ndombele For Ballon Dor (@Braderzz112) December 1, 2019
Now that's leadership

— Marema Mathobela (@charlie_marema) December 1, 2019
Hopefully a levy masterstroke

— Martin (@Martin511966) December 1, 2019
Pocket change for Utd if they wanted him

— Dave (@DavidJohnking6) December 1, 2019
The new club will pay it.

— (@Faney9) December 1, 2019
Would still be a good signing for United. Don't think Poch would be interested in managing a team unlikely to be playing Champions League again so move to Arsenal is out

— Paul Carrington (@CazzaCarrington) December 1, 2019
Spurs fans are clearly delighted with the news about Pochettino, although some recognise that any prospective new club may be willing to pay the fee for Pochettino in order to secure his services.
What do we think?
It's a smart decision from Levy which may work in the short-term, but you would expect any big club in the Premier League to be more than willing to pay the £12.5 million fee to Spurs for Pochettino. Interestingly, Spurs play Manchester United on Wednesday evening and a win for Jose Mourinho's side could well open up a job opportunity for the Argentinian boss if United decide to axe Solskjaer.