Ahead of their victory at Turf Moor versus Burnley on Tuesday evening, the Manchester City players faced a blackout in the dressing room.
As Pep Guardiola's side prepared for the game they had an unexpected issue to contend with as the lights went out.  However, it didn't phase the group who broke out into a chorus of the Oasis hit 'Wonderwall' and danced around the changing room aided by the effects of a disco light.
Can City win all three of their upcoming fixtures versus Man Utd, Arsenal and Leicester?
Yes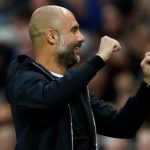 No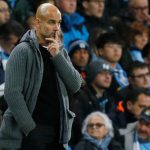 These supporters were loving the scenes and despite the millions of pounds worth of talent present, it's the kit man, Brandon Ashton, who has been labelled as a hero.
Mega

— Dr M (@DrMoggzy) December 3, 2019
Brilliant.

— Frank Middleton (@FmMiggy63) December 4, 2019
Brandon the kit man is my personal hero.

— Kyle Gilmore (@TheGilmoreFella) December 3, 2019
He's my spirit animal?

— Heller Lengsfield (@HLengsfield) December 3, 2019
Me too ???

— Jeune?Niiguo G@ucher (@GaucherLamine) December 3, 2019
They're back, I can feel it… #ComeonCity ??????

— Clovis Muchu (@LaCloves) December 3, 2019
that's my club ??

— injuryfc?? (@mxncityszn) December 4, 2019
Love you?

— Josh (@josh_mckew) December 3, 2019
What do we think?
You could be forgiven for mistaking these scenes for a post-victory celebration but this was indeed the City dressing room prior to the fixture actually taking place. The mood around the club will been somewhat downbeat in recent weeks as Pep Guardiola has been forced to watch rivals Liverpool increase their lead at the top of the division but if the Blue's are to get themselves back in the race they will need to remain positive.
The Cityzens take on Manchester United, Arsenal and Leicester City in their next three league games – this period will tell us all we need to know about whether or not they're capable of hunting down Jurgen Klopp's side.