These fans are relieved with the latest Virgil van Dijk injury update, as it seems there is no injury at all.
Van Dijk has played 17 Premier League matches so far this season, adding up to a total of 1530 minutes in England's top division, the Dutch centre-back is also the fourth-highest rated Liverpool player when looking at average Whoscored ratings, so the Merseyside club really can't afford to be missing their big man.
Interestingly, it was reported that Virgil van Dijk missed training the day before, which James Pearce alludes to.
Here's what the Anfield faithful had to say about the injury update:
"Virg is fine," confirms Klopp ahead of tomorrow's game. He didn't train yesterday. #LFC

— James Pearce (@JamesPearceLFC) December 17, 2019
Ahhhh

— Nikki (@NikkiMc944) December 17, 2019
Huge news

— Kasia (@LFCKasia) December 17, 2019
It's terrifying to think that if we get anymore injuries out there, it could seriously jeopardise our title push in the 2nd half of the season.

— Steven Armstrong (@LFCMETALHEAD) December 17, 2019
YESSSSS

— Qasim. (@qasimlfc) December 17, 2019
Will Virgil van Dijk get injured this season?
Yes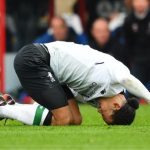 No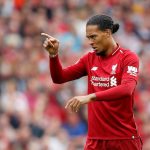 Why would you jinx it?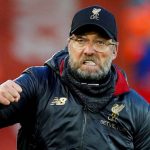 The centre-back has also played 13 matches for his national side, taking his total up to 42 games across all competitions already this season.
Now i can go to sleep

— BJ Tamayo (@BALINGH0Y) December 17, 2019
— John #TheFirminoRole O'Callaghan (@JohnCal68) December 17, 2019

What Do We Think?
This is a huge relief for all the Liverpool fans, as there's no doubt that Virgil van Dijk is one of their most important players, if not the most important. When you talk about the best centre-back in the world right now, not many people will argue with you if you mentioned van Dijk, making him nearly irreplaceable at Anfield.