These Liverpool fans are slightly cautious over rumoured target Diego Carlos, who is currently playing for Sevilla in La Liga.
Diego Carlos was born in Barra Bonita in Brazil and currently plays as a centre-back for La Liga giants Sevilla. The 26-year-old has played 18 times in the league this season, impressively scoring twice despite playing as a defender.
According to a report by El Desmarque, as relayed on Twitter by LFCTransfeRoom, the Reds are thought to be considering a move for the
Here's what the Liverpool fans had to say about the Diego Carlos transfer rumours:
NEW! Liverpool are in talks with Brazilian center-back Diego Carlos who they're trying to secure an agreement for next season. The Reds are willing to pay his £64M realease clause in order to take him away from Sevilla in the summer. [@ElDesmarque] pic.twitter.com/s72G9K7boe

— LFC Transfer Room (@LFCTransferRoom) December 30, 2019
64m? Yh that's just not true is it.

— George (@SeventySixRole) December 30, 2019
That's alot of money for a CB, Gomez is good enough to play long term beside VanDijk.

— Si Señor (@fee_lfc) December 30, 2019
why? make no sense doesnt seem like an lfc move we have 3 centre backs coming bacl soon.

— NerdboyKarim (@NerdboyK) December 30, 2019
This one would be the perfect partner for vvd long run. Top quality

— Iman (@TruetoIman) December 30, 2019
For that price? I hope it isnt true.

— whhahabidjjwnba (@whhahabidjjwnba) December 30, 2019
He is a beast.

— Trent Rocker (@___trent___) December 30, 2019
Bad news for Gomez

— WE'VE WON IT 6 TIMESSS (@TheTrigger_123) December 30, 2019
Would you like to see Diego Carlos join Liverpool?
Yes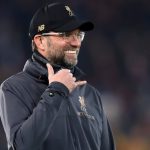 No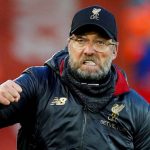 With the rumoured interest and desire to get a deal concluded in time for next season, it appears some of the Liverpool faithful don't have full confidence in whether he is right for them. Although one fan suggested that they needed depth at the back, they mentioned that the type of transfer being reported doesn't really fit with what the Anfield outfit typically do.
— Sean (@_LFC_YNWA_6) December 30, 2019
It's definitely an area we need depth but this amount doesn't tie with our previous style of doing business

— GeorgeLifts (@castawayinlondo) December 30, 2019

What Do We Think?
When you think about a possible Virgil van Dijk and Diego Carlos centre-back duo, you can't help but get just a little bit excited. However, with Joe Gomez already at Anfield and Joel Matip also very much on the scene, the centre-back area doesn't seem like a place that needs to be added too, especially given he could cost around £64m to bring to Anfield.
We would obviously love to see this deal happen, but with the depth that Jurgen Klopp already has in the central defender area, we sadly can't see this happening right now.