These Liverpool fans have been reacting to Takumi Minamino's welcome message when the Japanese winger officially joined the club this morning.
Liverpool has managed to steal Takumi Minamino from RB Salzburg for just £7.65m, an absolute bargain in today's market, considering the Japanese international has already played and scored in the UEFA Champions League multiple times. The 24-year-old has already scored 11 times for his national side Japan, while also getting the chance to play for their Olympic team in 2016, which is perhaps why a number of the Anfield faithful are looking forward to seeing him.
Here's what the fans had to say about Takumi Minamino's message:
A message from @takumina0116 pic.twitter.com/vP22V5EUSN

— Liverpool FC (@LFC) December 19, 2019
reminds me of Coutinho. in the age of 27 Barca will buy him.

— Parama Putra (@edowilfridus) December 19, 2019
What a man.

— (@ChrisvLFC) December 19, 2019
We all already love you, welcome to the team

— Kasia (@LFCKasia) December 19, 2019
— Albért de Sihsîng (@adesihsing) December 19, 2019
Get him straight in the team baller

— Reece×6 (@LiV_erPool1) December 19, 2019
Welcome, red

— lilo (@sccplfc) December 19, 2019
Welcome lad.

(I should really be working but super excited)

— Shorifa (@ShorifaKhanam) December 19, 2019
Amazing player indeed ..love this guy iyhoo

— Kaycee@13 (@Kaycee1312) December 19, 2019
Is Takumi Minamino better than Mohamed Salah?
Yes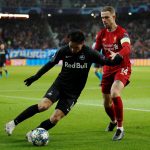 No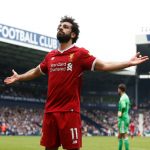 At such a cheap price you can see why Liverpool had to act fast; however, we really didn't expect Liverpool to get Minamino this quickly, with the January transfer window still two weeks ago.
Most handsome player in japan

— Haddock (@22century_fox) December 19, 2019
Welcome to the family

— Amine Rojo (@BoukhariAmine7) December 19, 2019

What Do We Think?
Takumi Minamino seems to already be winning over the fans and he hasn't even touched the pitch yet, perhaps it's his humble attitude that the Liverpool supporters are attracted to?
The Japanese international has already proved he can score in any competition he competes in; this should bode well with the fans, as sometimes players can take their time to adapt to such an intense division like the Premier League.