Everton supporters slammed Marco Silva's post-match comments as 'delusional' following the 2-1 defeat to Leicester City.
The Toffees were handed a hammer blow in the narrow defeat to the high-flying Foxes, with a 94th-minute winner downing the Goodison Park club (as per The Guardian).
However, following the game, Everton's Portuguese gaffer was still full of praise for his side and branded the Toffees the best side "for 60-65 minutes" (via Phil Kirkbride).
Despite the manager grabbing at positives, many of the supporters slammed the 42-year-old's comments as they believed them to be untrue.
Silva: "We came here with a plan and the players stuck to the plan. For 60-65 minutes we were the best team on the pitch. We did well. We started the second-half well, they had their moments as well…unfortunately we didn't take the right action."

— Phil Kirkbride (@philkecho) December 1, 2019
delusional. How does 30% possession make us the better team. Had one good counter to put us up 1-0.

— Cole (@NSNOcole) December 1, 2019
He's deluded if he thought we were best team in the pitch pic.twitter.com/kh7L0mDfV3

— Day (@Day89) December 1, 2019
Come on Marco, we were improved and our game plan was working but to say we were the best team is a bit much

— Aide Dews (@AidyDews) December 1, 2019
We weren't the best team on the pitch for that time

— Godders Godders (@paul17godfrey) December 1, 2019
Were Everton the better side for 60-65 minutes?
Yes, Silva was right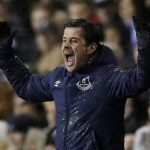 No, Silva is deluded
Following the Goodison Park club's latest defeat, the pressure on Silva's job makes a sacking in the near future look inevitable (as per The Telegraph).
There is even some speculation that the decision has already been made, and the 42-year-old is just lying in wait of replacement being found (as per Daily Express).
However, judging from his latest comments, the club's manager is still trying to remain positive – a vision that Everton fans just could not see.
Can someone remind this manager that a game is 90 mins plus not 60-65 mins

— Nicolm19781 (@nicolm19781) December 1, 2019
Tell him the game is 90 odd which probably explains why we lose so late all the time

— MICHAEL (@mickybluey) December 1, 2019
Absolute rubbish, they are and were much better than us

— Martin Kitney (@realkitters) December 1, 2019
Can we sack him now

— Mark (@MarkBirch1988) December 1, 2019
What do we think?
This season, Brendan Rodgers' Leicester are a fantastic side, and to get any result requires a full game's worth of being the better performer.
Whether the Toffees were or were not the better side for 60-65 minutes, it is irrelevant if they did not achieve a result, however harsh the final outcome was.