Supporters of Everton have aired that they believe that the arrival of Carlo Ancelotti and Zlatan Ibrahimovic is just a 'pipe dream' for the Merseyside club.
Earlier this week, Ibrahimovic was the first of the two big names to be linked with a move to Goodison Park, with Farhad Moshiri reportedly making contact with Mino Raiola over the player according to Area Napoli (via Sport Witness).
Then, with the Toffees on the hunt for a new gaffer and Ancelotti sacked by Napoli on Tuesday night, a link was drawn between the two (via BBC), but Everton fans are not buying it.
Just imagine Ancelotti and Ibrahimovi? at Everton….

— Toffee Targets (@ToffeeTargets) December 11, 2019
That's a pipe dream we are getting David Moyes back

— Andrew Vale (@AndyVale27) December 12, 2019
Oooooh, and free beer with the unicorn half-time show!

— Padria1957 (@padria1957) December 12, 2019
Dreams on!

— Fiai$? (@EFC_Fiais) December 11, 2019
That's all you can do is imagine !!!!

— David Corke (@corke_david) December 12, 2019
Which of Zlatan Ibrahimovic and Carlo Ancelotti will Everton be able to tempt to Goodison Park?
Neither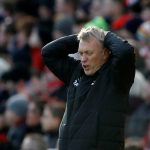 Just Ibrahimovic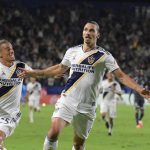 Both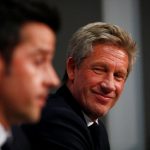 Amid the links, criticism has been levied of both potential parties, with the Italian 60-year-old branded as burnt out and only there for the short term (per The Mirror), while Zlatan is 38 and perceived to be past it.
So, while some supporters simply believed that the reports were too good to possibly be true, others questioned if they would be the right fit for the club even if there was a chance.
Rather not think of Ancelotti at Everton , hes nothing more than a 18month stop gap….

— Andrè Gomes (@AndreGomesVFL) December 11, 2019
Imagine neither

— George Cook (@gogcook) December 11, 2019
I know we are big into helping the community, but do we really need to become a retirement home?

— (@sludvigs) December 11, 2019
I'm an Everton fan over here in the USA, and I've watched Zlatan for two years at LA Galaxy. Everton do not need him. And we should not want him. He is lazy up front, is not a team player, has an ego bigger than Goodison Park, and is way past his prime. Ancelotti though….

— Jørn Earl Otte (@Otte_Writes) December 11, 2019
What do we think?
While both do seem a little far fetched if the moves actually happen it will come down to if Ancelotti wants to take another job on so soon after his Napoli departure, and if the club will be willing to back him on the transfer front.
Then with Ibrahimovic, it will most likely be if the Toffees can stump up the cash to satisfy the Swede's needs, so in both cases, it will be the age-old adage, money talks.