Everton fans have expressed their desires to Zlatan Ibrahimovic possibly join potential Everton manager Carlo Ancelotti at Goodison Park. 
On Thursday afternoon, it was reported by the Telegraph that the Swedish striker would be interested in joining the Toffees if the 60-year-old Italian is appointed as the club's manager (via Toffee TV).
The potential link-up between the two world-class talents had Everton fans dreaming, and they went on to air their desires to see both of the moves happen.
DISCUSS: Would you be happy if Ibrahimovic joined Everton alongside Ancelotti? #EFC pic.twitter.com/IKVJ0l9ItP

— Toffee TV (@ToffeeTVEFC) December 19, 2019
If the idea of carlo ancelotti and zlatan coming to everton does not excite you then football isnt for you, go have a cup of bovril and play chess.

— Dan Thomas (@DT1878) December 19, 2019
Absolutely, especially if he's a pre-requisite to getting Ancelotti. Be fair, he's prolific at the mo with almost a goal per game in a tough league. We need goals now, leave the long term issue to Ancelotti.

— The UK Never Trumper ?? (@BillyBarbel) December 19, 2019
Be brilliant for Kean and DCL

— Sheester (@Petesheester) December 19, 2019
Do you want Carlo Ancelotti, Zlatan Ibrahimovic, both or neither to sign for Everton?
Just Zlatan Ibrahimovic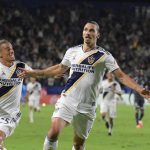 Neither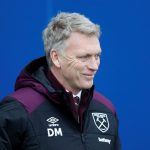 Following Ancelotti's sacking by Napoli after a 4-0 victory over Genk in the Champions League (as per Sky Sports) and Ibrahimovic's contract expiry with LA Galaxy (per BBC), both would be available on a free.
So, the world-class talents coupled with the fact that they would only cost the contracts that it would take to secure them, had Everton fans excited over the potential duo.
Yes, can't believe the people going on about how old he is. Great player on a free transfer, commercially such a good decision too.

— Pickers Man (@KeanForMoise) December 19, 2019
Yes. He just averaged a goal-per-game in a very competitive MLS, one of the most physically exhausting leagues in the world. Give me his experience and winning mentality over Tosun and Niasse any day of the week.

— Celtic Toffee (@celtic_toffee) December 19, 2019
id be delighted

— Andrew Vale (@AndyVale27) December 19, 2019
Regardless of his age, he will still score goals, plus the Commercial side of it is a no brainer

— Kevin Butler (@Kev73Butler) December 19, 2019
Next level player even at his age

— scott carey (@slcarey_) December 19, 2019
Could you imagine the scenes if he did something like this for us!

— M@tt (@Thin_Blue_Matt) December 19, 2019
Would instantly become our best player by a country mile. We lack so much quality. Might be 38 but was never known for pace and even if his legs have gone his height hasn't

— JC4PM #GOODFELLA (@JCTheGoodfella) December 19, 2019

What do we think?
While there is some discussion surrounding both as to whether they are still capable of top-flight action, they would still be fantastic captures for the Toffees and offer something which they do not already possess.