Some supporters of Everton have aired their belief that they do not think that sacking Marco Silva will solve the club's problems, whilst others have pointed the finger at a number of members of the club. 
The Portuguese 42-year-old was dealt a cruel blow on Sunday, with an impressive point at the King Power Stadium looking on the cards, the Foxes bagged a 94th-minute winner (per The Guardian).
However, despite frustration surrounding Silva being rife (per The Telegraph), many felt like simply sacking the former Watford gaffer would solve all of the club's problems after an article by Phil McNulty (via BBC).
Everton's Marco Silva is now effectively a manager waiting to be sacked after defeat at Leicester City – but he is also the symbol of a rudderless club lacking leadership & direction. He is not the only culprit in Goodison Park's latest mess. https://t.co/vJmMb1aRHC

— Phil McNulty (@philmcnulty) December 1, 2019
You could back-date that waiting to the Norwich game. Or the end of last January. I think Everton fans feel sorry for him. They know where the responsibility really lies.

— ToffeeDoug (@toffeedoug) December 1, 2019
Why do let let Kenwright off so lightly. 25 years of stagnation with him in charge. The club will go nowhere with him at the helm.

— JimLynchinEssex (@JimLynchinEssex) December 2, 2019
Is Brands actually doing anything? He doesn't seem the kind simply to take the money, but I've not heard him outlining his vision for the club and none of the mooted names to take over from Silva suggests he's flicked through his Rolodex.

— Dominic Kearney (@KearneyDominic) December 1, 2019
Will sacking Marco Silva solve Everton's problems?
Yes, he is the main problem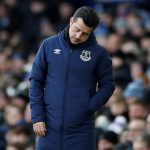 No, but it will certainly help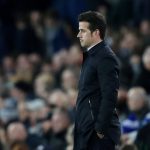 No, we have far bigger problems
Pressure has been mounting on the Portuguese manager for a number of months now (as per BBC), however, it is believed by some that his sacking is already confirmed and just a matter of time (per The Express).
The Toffees' English stopper, Jordan Pickford, then waded into the debate prior to the clash with the Foxes, stating that he wanted Silva to remain (as per The Guardian).
Despite the sacking looking inevitable, some fans still retained faith in the fact that Silva is not all to blame for the Goodison Park club's woes.
I really don't think he's all to blame for this situation. He never got any of his 3 main targets in the summer zouma,zaha or Doucoure which is down to the board I think if we got 2 of them this season would be a different story. Then he signed 3 cms and all 3 are injured

— Phil Johnson (@philjohno86) December 1, 2019
Club split, FC Everton (Farhad Corporate Everton) & Everton FC (1878) one is all singing & dancing, much admired, the original are bottom of the table & in real trouble. People who were the foundations of football removed, passion & knowledge lost, now lacking leadership & spirit

— John Moran (@moranjm9) December 2, 2019
I've been calling for Silva to go for a while now, but let's not forget things were bad under Kendall in his first spell and had a Philip Carter not stuck by him the greatest ever Everton team may not have emerged. The players ARE still playing for him based on today's game…

— Rob A (@RobA1878) December 1, 2019
What do we think?
No matter what view Everton supporters take on Silva, it seems as though their 42-year-old gaffer is only lying in wait of a replacement to be found (per Daily Express).
Even if Silva did have a number of games to save his job, Liverpool, Chelsea and the Manchester United will most likely see to the end of that.
The Portuguese manager's luck in Merseyside has been continually out and unfortunately for him that has led to a forgettable spell in Merseyside.