Darren Bent has tipped Leeds United to sign a creative midfielder in the upcoming January transfer window so that Pablo Hernandez gets enough rest.
Bent was recently talking to Football Insider and he was asked about whether the Whites should make a signing in the upcoming winter transfer window. He revealed that the club could probably take a dip next month.
Leeds United: Do Bielsa's men need a January signing?
We're fine with Hernandez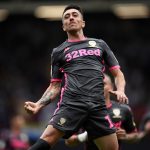 Bent is right, we need a signing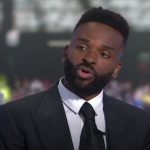 He said: "Yeah he is, he's one of their most creative players and arguably their best player.
"He needs to get rest when he can because at the same time you don't want to burn your players out, and you know full well that Bielsa trains his players really really hard.
"And the squad isn't the biggest so yeah he may have to take the foot off the gas with him at times.
"But again he is probably thinking, if I do that then someone else has to step up.
"So it wouldn't surprise me in January if they try to sign another creative midfielder in January to take a bit of the burden off Hernandez."
Burn-out an issue for Hernandez
Hernandez is now 34 and not getting any younger with every passing day. This season, the former Swansea and Valencia man has played 16 times in all competitions for Marcelo Bielsa's men, scoring thrice and assisting four times. He wasn't in the Championship games in the middle of the season so far, not playing games against Charlton, West Brom, Milwall, Birmingham City, Preston and Sheffield Wednesday.
Last season, the Spaniard was crucial in helping the Elland Road-based side reach the play-off rounds of the Premier League promotion race. He played 41 times in all competitions for the club. He found the back of the net 12 times and racked up a tally of 12 assists as well.

In the 2017-18 campaign, Hernandez has important for the club. He played a total of 43 times in all competitions, scoring nine times and assisting ten times as well.
What do we think?
Bent makes a fair remark that Hernandez would need some rest as the season wears on. Indeed, Leeds will miss him when he doesn't play often and that will be a blow to their hopes of promotion. Bent is also right when he says that the club will need a January signing to make sure that Leeds are not in the position of potentially missing the veteran Spaniard.
Bielsa's system is very demanding and players can burn out. For someone like Hernandez, a replacement will be needed.