Some West Bromwich Albion fans have reacted to former midfielder Darren Fletcher's remarks.
The former Manchester United midfielder was confirmed to have returned to the Hawthorns recently. But he has come back to gain coaching experience in the game and go onto get his coaching badges.
The 35-year-old has returned on a temporary basis and this comes some months after he was linked with the role of a sporting director at former club Manchester United.
Fletcher was interviewed by the Baggies' media team and as soon as his comments came out on Twitter, some West Brom fans reacted negatively. They aren't happy that the midfielder left the Hawthorns for Stoke.
"It's great to be back. I loved my time here. It's a special football club."

Darren Fletcher on returning to the Albion, his coaching pathway, Slaven Bili? and why the club is so special to him…

Watch the full interview over at https://t.co/CZ5IBrM5e0#WBA pic.twitter.com/qkjFnolEFh

— West Bromwich Albion (@WBA) November 26, 2019
Special club….. Dont make me laugh.. You buggered off to Stoke

— PORTZD (@PORTZD2) November 26, 2019
He chose Stoke over The Albion and will always be a snake to me.

— Tim (@timmythorpev1) November 26, 2019
Has every one forgotten how he snaked us to jump ship to Stoke..? No doubt he'll be good for the youngsters but I wasn't a fan of how he left before.

— Matt (@GGrubbie) November 26, 2019
Fletcher had joined West Brom from Manchester United in the winter of 2015 on a free transfer. He had made 342 appearances for the Red Devils during his stay at Old Trafford, scoring 24 times and assisting 29 times.
During his time at the Hawthorns, the Scotsman managed to play 97 times in all competitions for the club. He also found the back of the net six times during this time, assisting just as many times too.
Was Fletcher right in leaving West Brom for Stoke?
Yes, he was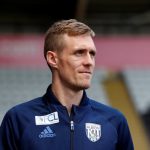 He should have stayed!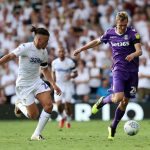 But Fletcher left West Brom for Stoke in the summer of 2017 on a free transfer. During his time at Staffordshire, he had played 42 times in all competitions for the club. He scores twice and racked up one assist during their time in the Premier League and in the Championship too.
Some West Brom fans are hailing Fletcher and feel that he should be respected.
This guy will make a fantastic coach and manager when the time comes . Talks about the game with passion and knowledge of what it takes to coach, not all about on field stuff but off field and people skills as well . Fergie and now Slav can only have a big effect on Fletch

— Carl 1878 (@baggyboy1878) November 26, 2019
So pleased he's back, such a genuine guy who would always give 100% on and off the pitch.

— Rob Paddock (@RobPaddockWBA) November 26, 2019
He left on a free transfer to stoke have you considered we might not have renewed his contract. If he wanted to carry on playing he's not gonna reject a team that's giving him an opportunity to keep playing

— Baggies Bible (@BaggiesBible) November 26, 2019
What do we think?
Fletcher was past his prime when he had left West Brom, even though he was a very good servant when he was aging. The club also had Gareth Barry in the side and having Fletcher in the side made them a very old midfield.
And where the Baggies are currently, they don't miss Fletcher as a player. They are at the top of the Championship and are one of the favourites to get promoted under Slaven Bilic.