Spurs fans were full of praise for new manager Jose Mourinho after his tactical change helped Spurs come from 2-0 down against Olympiakos to win 4-2 and secure qualification to the knockout stages. 
In an interview with BT Sport (via HotspurRelated), Mourinho apologised to Eric Dier, who he substituted for Christian Eriksen early in the game after Spurs went 2-0 down at home to the Greek side. The change proved effective as Spurs were able to turn the match around, and the much-maligned midfielder was even able to pick up an assist, curling in a stunning free-kick which Harry Kane nodded home to secure the win.
The former Chelsea and Manchester United boss certainly had his doubters when he took the Spurs job last week following Mauricio Pochetttino's sacking, but it seems as if fans are warming to the Portuguese manager following his first two games in charge.
Will Jose Mourinho win trophies with Spurs?
Yes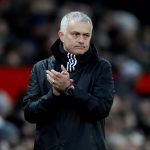 No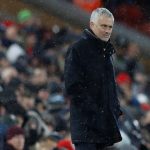 Reaction from Spurs fans to Mourinho's post-match comments and the win over Olympiakos can be seen in the tweets below.
The man oozes class

— MourinhoSZN (@HotspurSZN) November 26, 2019
Everything this man has said since taking the job has been perfect.

— Josh Myers (@hachijuhachi) November 27, 2019
this was ALWAYS my big problem with Mauricio, he Never did something like this, he always lacked the guts to accept that things were going wrong and making the change

— Matheus Damas (@MatheusDamasBor) November 26, 2019
What a class appointment he is going to be. Well done Daniel Levy

— SpurAndy (@spurandy69) November 27, 2019
Probably the most honest and pragmatic post-match interview I have ever seen. Mourinho is just top class. Glad to have him as the head coach of our team!

— Andreas Kingbo (@andreaskingbo1) November 26, 2019
So glad we have a manager who actually knows something about football now…Something we lacked. Also he's not afraid to be cutthroat, we need that. Things are looking up.

— Tom (@KaneIsAbelRisen) November 26, 2019
@rainier_rdz what is this Mou???? It's Poch in disguise

— Renzo Miguel Ramos (@derrickRAMrOSe) November 26, 2019
It's still surreal. I don't like him. But darth Mourinho is getting results. We'll see..

— thfc-kzoo (@keithwikle) November 27, 2019

Spurs fans were clearly delighted with Mourinho following the game and commended his excellent tactical change that helped them turn the game around.
What do we think?
Mourinho has always been a top-class manager, but his persona at Spurs seems completely different from the arrogant one we saw so often at Manchester United.
His tactical change proved very effective but he was quick to praise the team and apologise to Eric Dier following his substitution which demonstrates real class.
Spurs fans will be hoping he can continue his perfect start when they face Bournemouth at home on Saturday.