Hull City star Jarrod Bowen has been tipped for a move to Chelsea and Arsenal by former Liverpool hero Stan Collymore recently.
Bowen has been in impressive form for the Tigers this season in the Championship and Collymore was writing about him in his recent column for the Daily Mirror (via HullDailyMail)
The former England and Liverpool man said: "Jarrod Bowen is a shoo-in for a move to the Premier League in January.
"I look at Bowen in the Championship and think he can do what the likes of Jamie Vardy and Tammy Abraham have done, score goals in the second tier and then make an impact at the top.
"If I'm any club in the Premier League – including Man City, Arsenal, Chelsea – take him, see what he is like in training. If it doesn't work, loan him out. Or if I'm Newcastle, Brighton or Watford, throw him straight in. Good luck to the lad."
One of the best in the Championship
Bowen, 22, has done enough to earn reviews for his performances this season for Hull. He has played 17 times in the Championship for the club, finding the back of the net as many as 11 times and racking up an impressive tally of two assists as well.
Bowen had already impressed for the club in the league last season. He featured a total of 46 times for the club, finding the back of the net 22 times and also racking up as many as four assists.
Since joining the club from Hereford United in the summer of 2014, Bowen has risen up the ranks at Hull. In total, he has played 117 times in all competitions for the club. During this time, he has scored as many as 49 goals and has ten assists to his name.
This season, he has been used predominantly as a right-winger and as a centre-forward on two occasions. This is similar to last season when he played as the club's first-choice right winger and as the occasional striker.
Is Bowen ready for a Premier League move?
Yes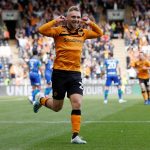 No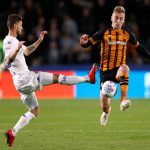 TIF Tactics
This is the third time in a row that Bowen has been doing well in the Championship as the 2017-18 campaign yielded 15 goals and three assists. Before that, Bowen had played seven times in the Premier League in the 2016-17 campaign as well.
His numbers speak of consistency in goalscoring and goal contributions. His contributions are a big reason why Hull aren't fighting for relegation this season and find themselves at 14th in the Championship.
This sort of form is enough to attract bigger clubs, even though Arsenal and Chelsea might sound like a long shot. But Man United signed Daniel James from Swansea and Liverpool signed Andy Robertson from relegated Hull and Georginio Wijnaldum from the then relegated Newcastle United.
Players like him are always worth the risk even for bigger clubs, if the atmosphere around their development is correct.